Recap of the Elite Basketball Circuit leading up to the 5th Annual Elite Basketball Circuit Jr. All-American Camp.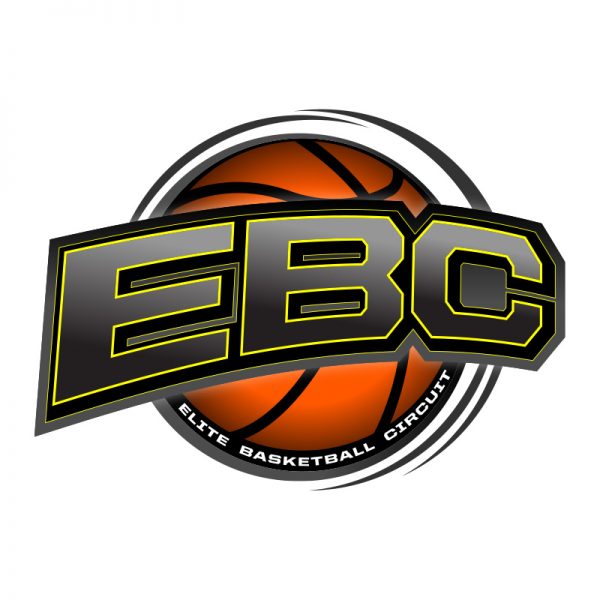 Over 1,000 student athletes competed in the third edition of the Elite Basketball Circuit (EBC) that took place across 7 states (AZ, CA, CO, OR, NV, UT, WA) in 9 different locations. The camps continue to deliver on their promise to provide unparalleled opportunities for talented, hard-working players seeking the ultimate basketball experience.

As the EBC staff prepares to host the 5th Annual Elite Basketball Circuit Jr. All-American camp on August 4-6 in Anaheim, CA, we take a look back at some of the most intriguing and exciting players from the circuit.
After traveling over 10,000 miles with the EBC staff, we were able to provide analysis on the players who stood out most on the circuit. In 2015-16, the talented 2021 Oakland Soldiers squad led by USA Today National Freshman Player of Year Kyree Walker and Shemar Morrow, Arizona's Nico Mannion, and the Inland Empire's DJ Davis and Jaylen Clarke provided many memorable highlights that are likely to be remembered for quite some time.
Related Videos
EBC Norcal Top Plays Day One – Kyree Walker, Shemar Morrow, Kendall Munson
8th Grader Nico Mannion CRAZY HANDLES and VISION – EBC Arizona 2016
Kyree Walker has NEXT on the WEST COAST – Elite Basketball Circuit Mixtape
Las Vegas, NV September 2016 (EBC Vegas)
| | | | | | |
| --- | --- | --- | --- | --- | --- |
| William McClendon | Zaon Collins | Drake Booker | Tony Pignatello | Dedan Thomas Jr. | Timothy Anderson |
2021 6'2" William McClendon (Vegas Elite) – With great size, athleticism and skill level, McClendon stood out among some of tougher 8th Grade competition on the circuit and earned MVP honors.
2021 5'11" Zaon Collins (Vegas Elite) – One of the more exciting lead guards on the circuit that just makes the game look easy and is tremendously talented. We saw Collins a few months after the camp in both the EBC West Camp and in a Portland tournament and he showed tremendous improvement on each occasion.
Zaon's Video
2021 6'0" Drake Booker (Vegas Prospects) – Lead Guard that exudes potential and demonstrated a nice fluidity to his game that doesn't allow him to get up or out of control.
Drake's Video
2023 4'3" Tony Pignatello (702 Select) – Pignatello may be small in size, but he makes everything look so easy, that you tend to forget about his size. Pignatello has excellent vision, nice range and has provided plenty of MSHTV highlights.
Tony's Video 1
Tony's Video 2
2024 5'1 Dedan Thomas Jr. (West Coast Select) – The son of former UNLV Guard Dedan Thomas is a handful on the court. He can score at will, creates for others, and also gets after it on the defensive end.
2025 4'11 Timothy Anderson (Las Vegas, NV) – Extremely gifted point guard who is lightning quick and plays with great tenacity on both ends.
Anaheim, CA November 2016 (EBC West)
| | | | | |
| --- | --- | --- | --- | --- |
| Paris Dawson | Devin Askew | Tyler Powell | Skyy Clark | Ab Soqui |
2021 6'0" Paris Dawson (Cali Boost) – Dawson had another strong performance during the EBC West Camp that earned him Camp MVP honors. The Mater Dei bound guard was fairly unstoppable on the offensive end.
Paris' Video
2021 6'2" Devin Askew (La Mirada, CA) – Askew's growth spurt has made him a more dynamic player. Having always been a good shooter and high IQ player, Askew showed tremendous off the dribble and strong finish improvement that will increase his value in HS.
Devin's Video 1
Devin's Video 2
2021 6'3 Tyler Powell (Team Dream) – Powell is a beast on the middle school level as he completes dominates on both ends. We expect him to be an impactful player during his freshman campaign.
Tyler's Video
2022 6'0 Skyy Clark (Elite Sports Club) – Clark is a powerful guard that has made things look easy because of his strong frame. However, he has always had a good skill level and understanding of the game that combined his increased athleticism, will make him an exciting HS player.
Skyy's Video 1
Skyy's Video 2
2024 Ab Soqui (Team Dojo) – Soqui is a Baja Mexico gym rat that comes from a family entrenched in the Mexican basketball culture. Soqui is a dynamic scorer with good lead guard skillset.
Phoenix, AZ January 2017 (EBC Arizona)
| | | | | |
| --- | --- | --- | --- | --- |
| Tyrone Washington | Ricky Sarmiento | Derick Kaps | Andrew Camacho | Gabe Pickens |
2021 5'11 Tyrone Washington (West Coast All Stars) – The Arizona camp MVP has great basketball savvy; physically dominates opposing guards. Washington has plenty of national level experience.
Ty's Video
2021 5'11" Ricky Sarmiento (West Coast All-Stars) – Lead guard with high level instincts and tremendous energy. Outstanding competitor on both ends with plenty of national experience.
Ricky's Video
2021 5'10' Derick Kaps (Ventura Vipers) – Lead guard with a killer crossover; outstanding playmaker. Will be an outstanding HS player.
2024 5'9" Andrew Camacho (AZ Storm) – Terrific all-around player with the ability to hit the 3 from long range. One of the top players in his class. Camacho plays up on the AZ Storm 7th Grade team.
2024 5'5" Gabe Pickens (AZ Storm) – Pickens continues to dominate his grade level; has good court presence on both ends. Pickens plays up on the AZ Storm 7th grade team.
Oakland, CA February 2017 (EBC NorCal)
| | | | | |
| --- | --- | --- | --- | --- |
| Dimitrios Stragalinos | Jeremiah Dargan | Aidan Mahaney | Marshel Sanders | Kainoa Marasco |
2021 6'3" Dimitrios Stragalinos (Vision Elite) – Stragalinos earned EBC Norcal MVP honors by demonstrating his athletic wing skills. Stragalinos is an excellent finisher, but has improved on his outside stroke just in time for his HS Freshman season.
Dimitrios' Video
2022 6'4 Jeremiah Dargan (MVP Flight) – Lengthy player that continues to improve his skillset on the offensive end. Has moved from playing the post to playing on the wing. His first in-game dunk happened early this season. Dargan has plenty experience playing at the national level.
Jeremiah's Video
2022 5'10" Aidan Mahaney (MVP Flight) – All-Around player who has a high level understanding of the game. Mahaney plays with great confidence and savvy. Has plenty of national experience.
Aidan's Video 1
Aidan's Video 2
2024 5'2" Marshel Sanders (Fresno Swoosh Elite) – Although Sanders talent not be immediately obvious, the highly skilled and highly competitive guard will eventually wear his competition down. Extremely coachable.
2024 4'11" Kainoa Marasco (Hawaii Heat) – Marasco is an exciting guard with good ball handling and playmaking skills.
Kainoa's Video 1
Kainoa's Video 2
Kainoa's Video 3
Seattle, WA March 2017 (EBC Washington)
| | | | | | |
| --- | --- | --- | --- | --- | --- |
| John Christofilis | Shane Nowell | Paolo Banchero | Braeden Smith | Nahmier Robinson | Nyale Robinson |
2021 6'3" John Christofilis (Seatle Select) – Easily the most improved player in the 2021 class. Christofilis went from being a good player in his class to one of the top players in his class in the past year. The 2017 EBC Washington Camp MVP has an improved offensive game that includes deep three-point range, step backs, and pull-up jumpers. Christofilis is also one of the more competitive players on the circuit.
John's Video 1
John's Video 2
2021 6'4" Shane Nowell (Seattle Rotary) – Nowell is one of the more talented wing prospects on the West Coast. He is an athletic wing that can finish high above the competition. Nowell also has plenty of national experience on the hardwood as well on the football field.
Shane's Video
2021 6'5" Paolo Banchero (Seattle Rotary) – Tremendous talent with a great tool set. Can shoot, pass, defend, and rebound. Off the court, Banchero is a talented QB prospect.
Paolo's Video 1
Paolo's Video 2
2022 5'5" Braeden Smith (Seattle Stars) – Smith is one of the more talented and exciting ball handlers on the West Coast. Although has plenty of flair and style to his game, he does a solid job involving his teammates.
Braeden's Video 1
Braeden's Video 2
2023 Nahmier Robinson – Robinson is an excellent penetrator who has a good feel for the game. He dominated the competition and earned EBC Washington Camp MVP honors. Reminds us of Seattle native and dad, Nate Robinson.
Nahmier's Video 1
Nahmier's Video 2
2024 Nyale Robinson – Robinson is an advanced playmaker that understands the game well for his age. Solid passing skills and scoring ability. Was the 2nd Robinson to win EBC Washington MVP honors for his grade level.
Nyale's Video
Portland, OR March 2017 (EBC Oregon)
| | | | | |
| --- | --- | --- | --- | --- |
| Darius Gakwasi | Drew Carter | Damontae Burns | Trejon Williams | Donald Stephens |
2021 6'4" Darius Gakwasi (Demo Prep) – Gakwasi earned EBC Oregon honors by displaying a consistent ability to create for himself and others. Gakwasi is highly ompetitive on both ends of the floor and showed on ball defensive skills.
2021 6'2 Drew Carter (Team Fast) – Carter has extbook shooting form, finishes, has great hands and rebound ability. Carter's game will translate well at the HS level.
2021 5'11" Damontae Burns (Demo Prep) – Burns is an exciting lead guard with tremendous playmaking ability. Ideally, would love to see him and Zaon Collins matched-up.
2022 5'10" Trejon Williams (Demo Prep) – Complete all-around player who can make plays. Has the ability to change speed and direction and has excellent coordination and body control.
2023 5'8" Donald Stephens (Dynasty Elite) – Stephens is one of the top 6th graders on the circuit. Has good size, strength and excels with his ability to attack the basket. Has great diversity and can play and guard multiple positions.
Denver, CO March 2017 (EBC Colorado)
| | | | |
| --- | --- | --- | --- |
| Treyvaughn Williams | Tamin Lipsey | Nahcere Taylor | Gavin Carter |
2021 6'2" Treyvaughn Williams (Lil Kings) – Williams is an exciting wing that has tremendous athleticism. Displayed good leadership skills and a sense for when to take over the game. Williams earned EBC Colorado MVP honors.
Treyvaughn's Video 1
Treyvaughn's Video 2
2022 6'0" Tamin Lipsey (All Iowa Attack) – Lipsey showed a really nice feel for the game especially when he has the ball in his hands. Works extremely hard on both ends of the floor.
Tamin's Video
2022 6'2" Nahcere Taylor (Revved Up) – Taylor is an absolute stud. Has an improved all-around game that will make him a high level HS player.
2024 4'11" Gavin Carter (Colorado Hawks) – Carter has a very unique skill set with his ability to both shoot the ball well and be a playmaker for his team.
San Diego, CA May 2017 (EBC Socal)
| | | | | |
| --- | --- | --- | --- | --- |
| Mikey Williams | Jimmy Mattox | Nico Meza | Jeremiah McClure | Justice Griffith |
2022 5'9" Mikey Williams (SD Seals) – Williams tops as the most talented and skilled 2023 player in his class. Williams played up 2 grades at the EBC Socal camp and dominated; tremendous skillset and mindset.
Mikey's Video
2021 5'6" Jimmy Mattox (Larks Elite) – Mattox earned EBC Socal MVP honors by outplaying the competition in the Top 20 game. Mattox is a smooth playmaker that controls the game best in transition.
2021 6'3" Nico Meza (SD Seals) – Meza, who recently participated for the Mexican National team U15 team in Europe, demonstrated an improved game. He has a solid shooting touch with his runners and floaters. Meza excels by competing on every possession.
2022 5'11" Jeremiah McClure (SD Seals) – McClure is another talented 6th grader out of San Diego that deserves national recognition. McClure had a terrific camp dominating his grade level and the Top 20 game.
2025 4'10" Justice Griffith (Team DTermined) – Griffith, a 3rd Grader, is a high motor player who has great poise. He creates shots with ease, both for teammates and himself. Will be interesting to watch his development.
Salt Lake City, UT May 2017
| | | | | | |
| --- | --- | --- | --- | --- | --- |
| Jordan Toscano | Jaxon Kohler | Jack Courneya | Kobe Schriver | Jaren Marshall | Jordan Ross |
2021 5'11" Jordan Toscano (Utah Elite) – Toscano earned EBC Utah camp MVP by displaying his all-around skillset. Toscano has good ball handling skills, consistent mid-range, slashes and finishes well at the basketball and is highly active on both ends of the floor.
Jordan's Video
2022 6'4" Jaxon Kohler (Elite Sports Club) – Kohler, projected to grow to 6'10", is a terrific post player with excellent footwork. Kohler also displayed an improved mid-range game and athletic ability. With national experience under his belt, Kohler is one of the top players in his class.
2021 5'11" Jack Courneya (Utah Select) – Courneya is an extremely versatile player who at times has the ability to be the best player on the floor.
Jack's Video 1
Jack's Video 2
2021 5'8" Kobe Schriver (Utah Supreme) – Schriver, son of a HS basketball coach, has great natural basketball instincts and feel for the game. Overall, excellent shooting ability as displayed during the Top 20 game.
Kobe's Video
2021 6'0" Jaren Marshall (Nebraska Hoops Elite) – The Nebraska bred lead guard had a great showing at the camp. Marshall is a solid ball handler that attacks the paint well to score. Marshall also displayed some long range shooting skills.
2023 5'4" Jordan Ross (Utah Elite) – Extremely talented for his age. Exceptional overall player who shines even while playing against older competition.
Jordan's Video