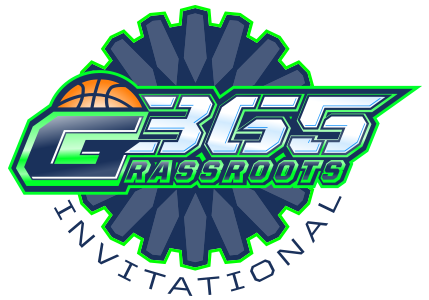 Devon Arlington, Makai Lewis, Orlando Gonzales, King Jhsanni Wilhite, Justin Courneya, and Jackson Shelstad named Grassroots 365 Players of the Month of February.
**Based on performance from the month of January**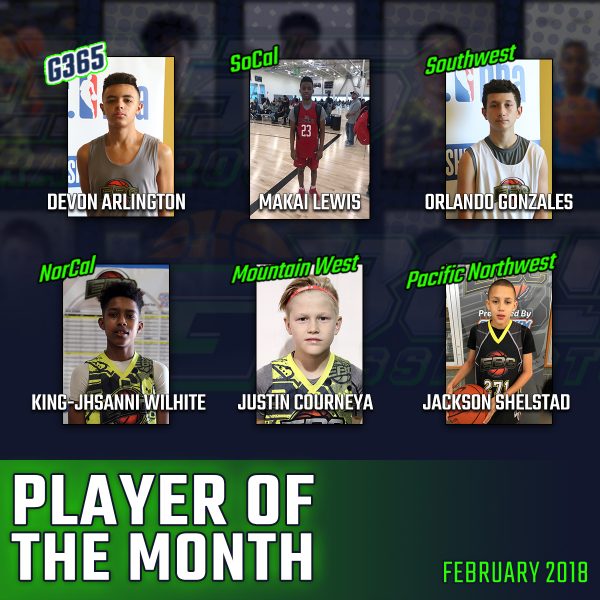 Anaheim, CA- SD Gamepoint's Devon Arlington was named Grassroots 365 Player of the Month for February and Makai Lewis, Orlando Gonzales, King-Jhsanni Wilhitee, Justin Courneya, and Jackson Shelstad were selected as winners of their regions honor.
G365
2022 Devon Arlington recently went to the valley of the sun and took home camp MOP honors with his remarkable play. Arlington has had a terrific past few months playing for SD Gamepoint Elite. He earned himself All-Tournament Selections at the OGP Winter Challenge and G365 West Invitational. Arlington is now considered one of the G365 top players to watch in the class of 2022.
SoCal
2023 Makai Lewis has been a force to be reckoned with. Lewis recently led his D'Termined squad to G365 West Invitational Championship and earned MOP honors along the way. With victories over the Oakland Soldiers and Sacramento Soldiers, Team D'Termined moved up to #9 in the G365 rankings.
Southwest
2022 Orlando Gonzales has made some big moves this past year. He has led his Arizona based Give-N-Go to G365 #19 Ranking and a #1 G365 MW regional ranking. He recently earned MOP honors at the G365 Arizona Showcase event and also earned an EBC Top 5 Performer award.
NorCal
2023 King-Jhsanni Wilhite earned an All-Tournament selection at the recent G365 West Invitational by putting on an offensive show that puts him at the top of the list of Top Players in his class. Wilhite, who suits up for the Oakland Soldiers is an offensive dynamo that uses a combination of skill and strength to dominate his opponents on the offensive end.
Mountainwest
2024 Justin Courneya is one of the Top 2024 Players to watch on Grassroots 365. He has been busy playing up with the class of 2022 in his home state of Utah. Courneya is a pure point-guard that runs the offense and pushes the pace on the court. He has the ability to drive into the lane and dish, and is also a knockdown shooter. We will see Courneya compete for Utah Select at the inaugural G365 President's Day Event in Las Vegas, Nevada.
Pacific Northwest
2023 Jackson Shelstad has taken on the challenge to compete one grade above him for the Top Ranked 2022 Rose City Rebels. Shelstad is fierce competitor who has terrific court awareness. He can create his own offense and is a willing passer with good court vision.