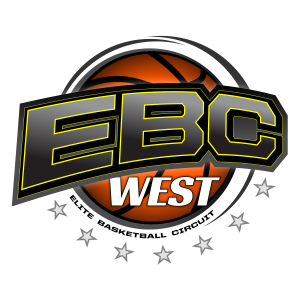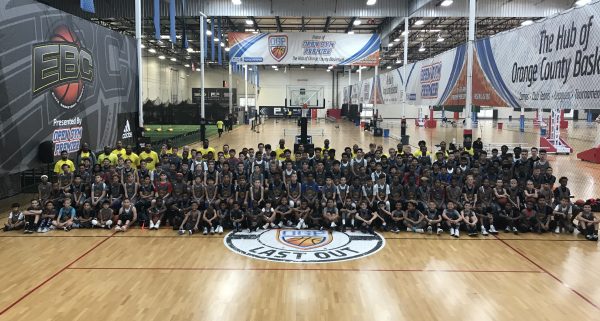 ANAHEIM, Ca.
— Of the 200-plus prospects on hand at American Sports Center this past weekend for the 5th annual EBC West camp, none was better than
Christian Moore
.
Moore dominated the camp with his elite combination of size, length, athleticism and ball skills, earning the MVP award for the eighth grade level. The 6-foot-4 wing/forward utilized all of his tools over the weekend, getting to the basket at-will, rebounding the defensive glass and pushing the break where he showcased a high basketball IQ in deciding when to finish himself and when to set up a teammate.
Speaking of high IQ, 5-foot-9 point guard Michael Price displayed a high-level understanding of how to operate in high ball-screen action. Price showed patience while waiting for his big to set the pick, rubbed shoulders with the screener to ensure the defender got picked off, then turned the corner with purpose where he hit a number of mid-range jump shots, got to the basket for layups and dropped off countless pocket passes with good timing and placement.
Brandon Perez was a savant on the defensive end all weekend. The 6-foot-2 wing has the size, strength and lateral foot speed to guard multiple positions with success. Offensively, Perez is a difficult cover in transition as he uses his powerful frame and good body control to absorb and finish through contact.
Another physical specimen on hand was Barrington Hargress. The King of the Court champion is impossible to keep out of the paint when he gets downhill. Hargress has good ball skills, body control and finishing ability around the rim.
One of the better finishers at EBC West was Ayoke Hudson. Hudson has elite athlete potential and slices his way into tight spaces with impressive burst and footwork. Hudson completed a handful of eye-popping acrobatic shots in the 8th grade Top 20 game and his ability to use the glass to his advantage had very much a throwback type feel.
Issac Peralta was one of the surprise performers in the 8th grade Top 20 game as he scored the basketball when and as he pleased in each 23 minute half played. Peralta knocked down transition 3-points, rhythm mid-range jumpers in the half-court setting and got to the rack where he showcased an impressive floater.
Dimitrius Dudley, Ben Sholtzberg, Jurian Dixon, Jeremiah McClure and Cam Marshall were among the other 8th graders who performed well throughout the two-day event.
8th Grade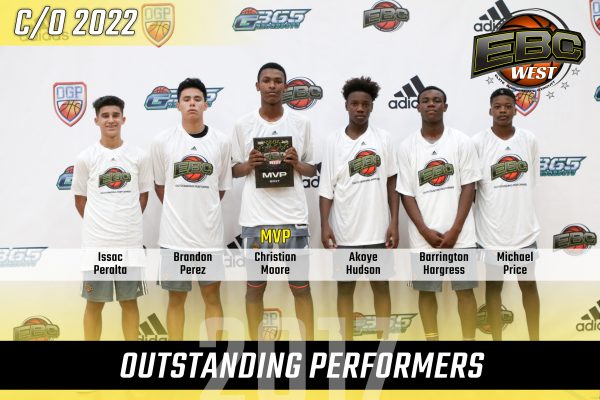 MVP: Christian Moore
Outstanding Performers: Barrington Hargress, Ayoke Hudson, Issac Peralta, Brandon Perez, Michael Price
Hustle: Jurian Dixon
Defense: Jeremiah McClure
King of the Court: Barrington Hargress
7th Grade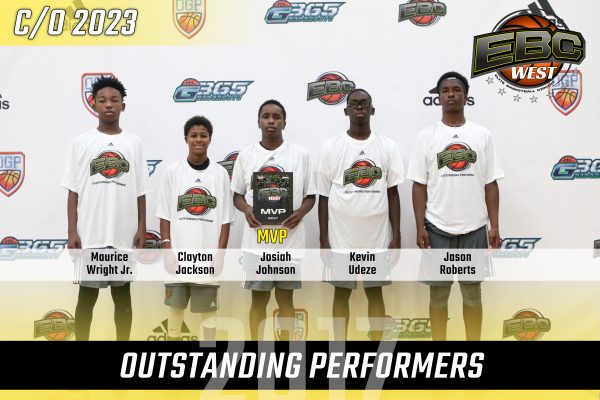 MVP:
Josiah Johnson
Outstanding Performers: Clayton Jackson, Jason Roberts II, Jack Sharar, Kevin Udeze, Maurice Wright
Hustle: Sydni Summers
Defense: Jake Altman
King of the Court: Maurice Wright

6th Grade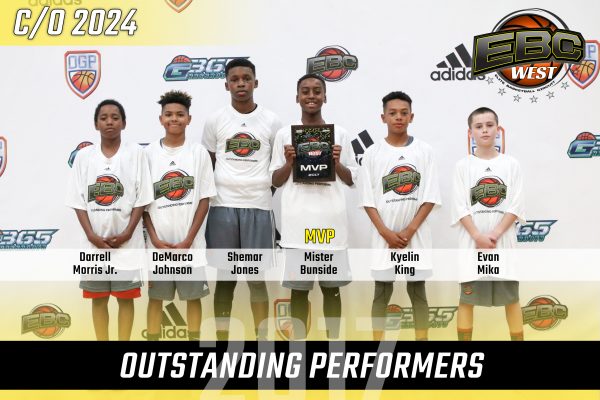 MVP: Mister Bunside
Outstanding Performers: DeMarco Johnson, Shemar Jones, Kyelin King, Evan Mika, Darrell Morris
Hustle: Joe Angel Cruz
Defense: Cian Phipps
King of the Court: Mister Bunside
5th Grade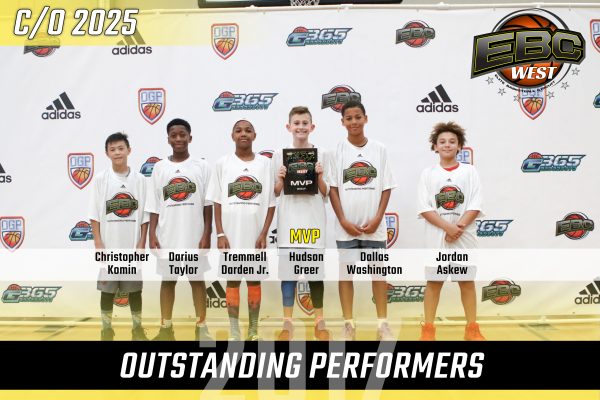 MVP: Hudson Greer
Outstanding Performers: Jordan Askew, Tremmell Darden, Jr., Christopher Komin, Daruis Taylor, Dallas Washington
Hustle: Maya Slutske
Defense: Mason Hawker
King of the Court:Max Meza
4th Grade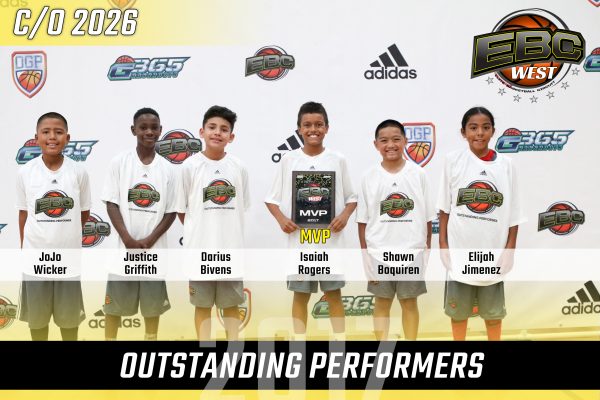 MVP: Isaiah Rogers
Outstanding Performers: Darius Bivins, Shawn Boquiren, Justice Griffith, Elijah Jimenez, Isaiah Rogers
Hustle: Isaiah Janicke
Defense: Garet Ikeda
King of the Court: Isaiah Rogers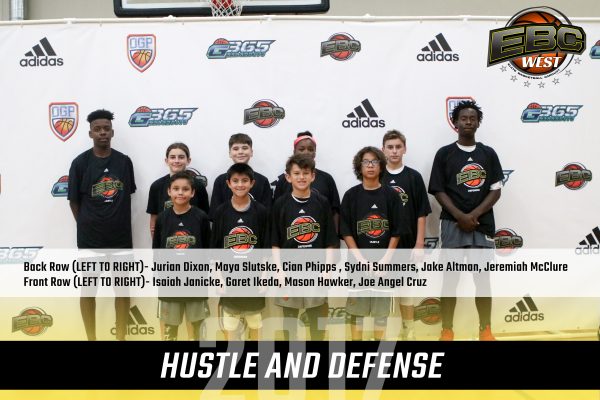 We want to thank the entire EBC West Staff, Players and Families for making this another great event!