Hosting tournaments every weekend, our team here at Grassroots 365 in partnership with Open Gym Premier and Elite Basketball Circuit meets every month to put together a list of teams that stand out above the rest. Whether through undefeated runs, tough finishes or outright dominance over the grassroots circuit, these top teams have earned a right to call themselves the best. Thus, here we are with our September Rankings on the West Coast!
These are the final rankings for the 2020-2021 Basketball Season!
Interested in learning more? Check out our Updated Player Watchlist and All-Tournament Teams!
8U-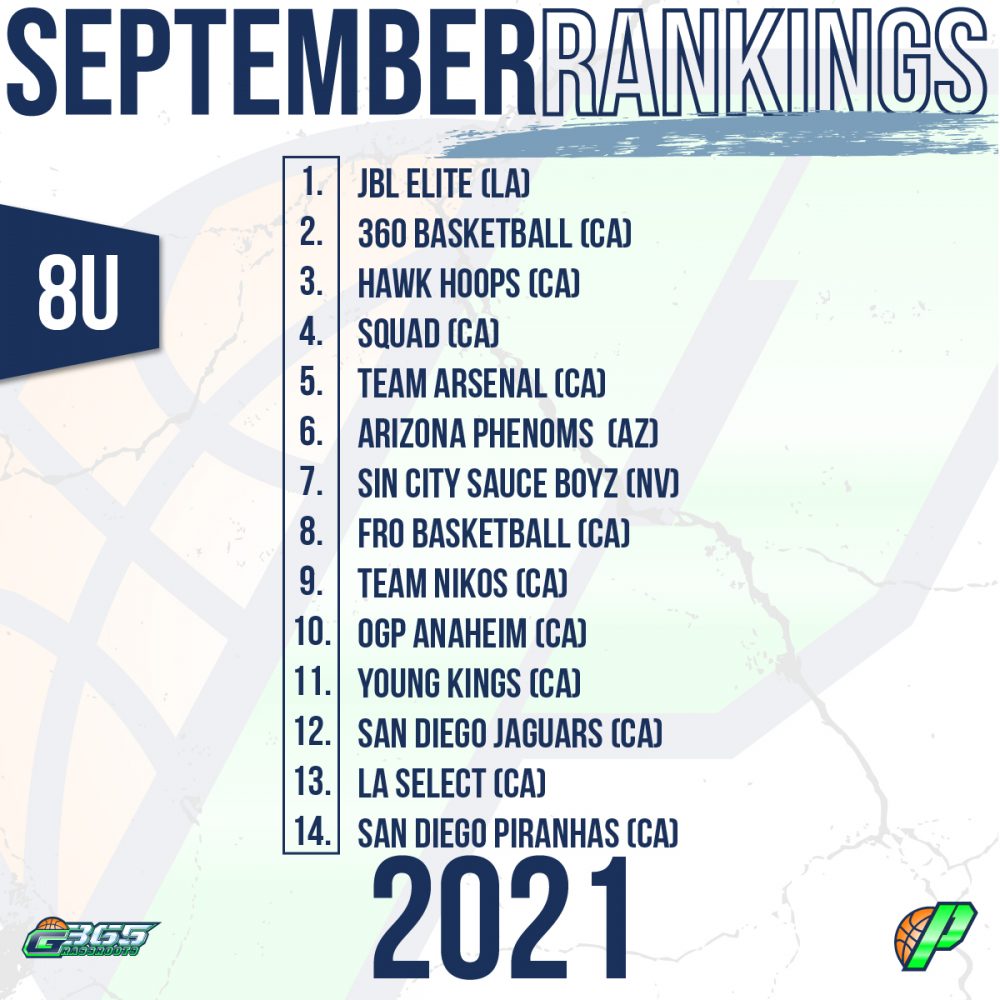 9U-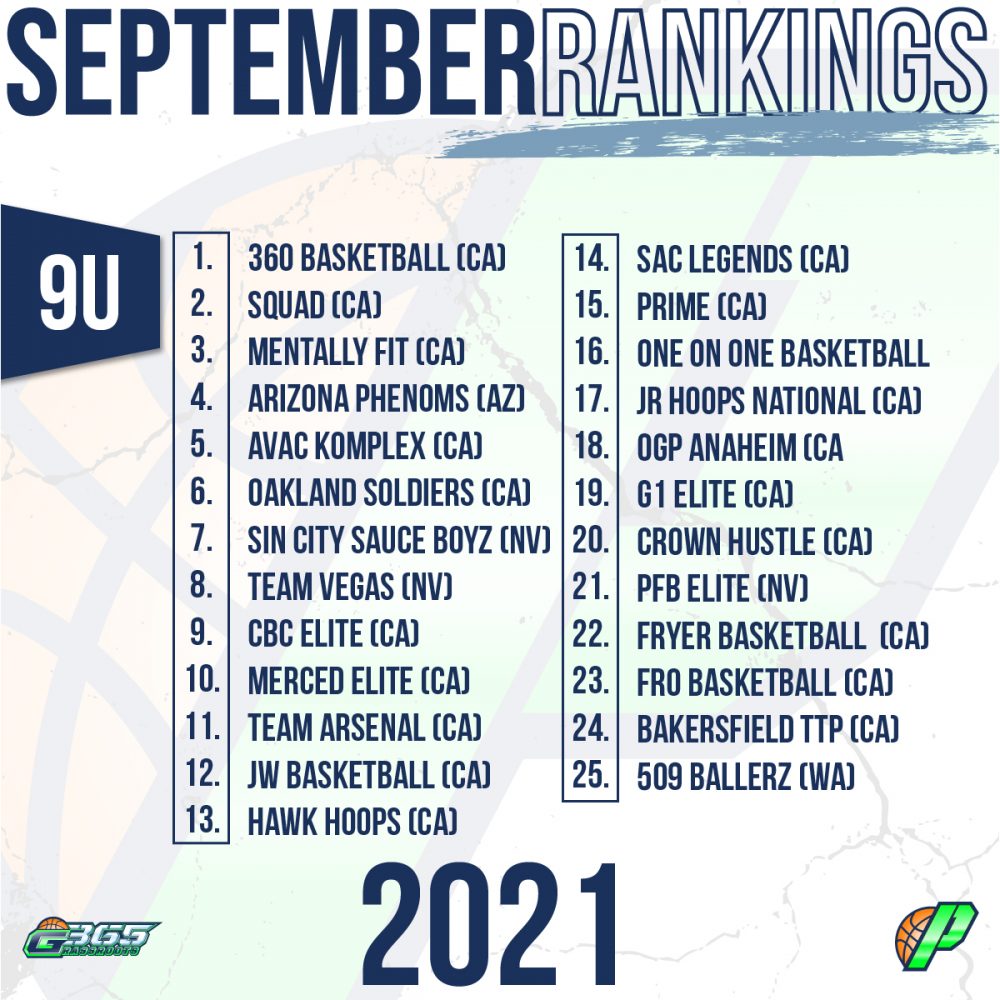 10U-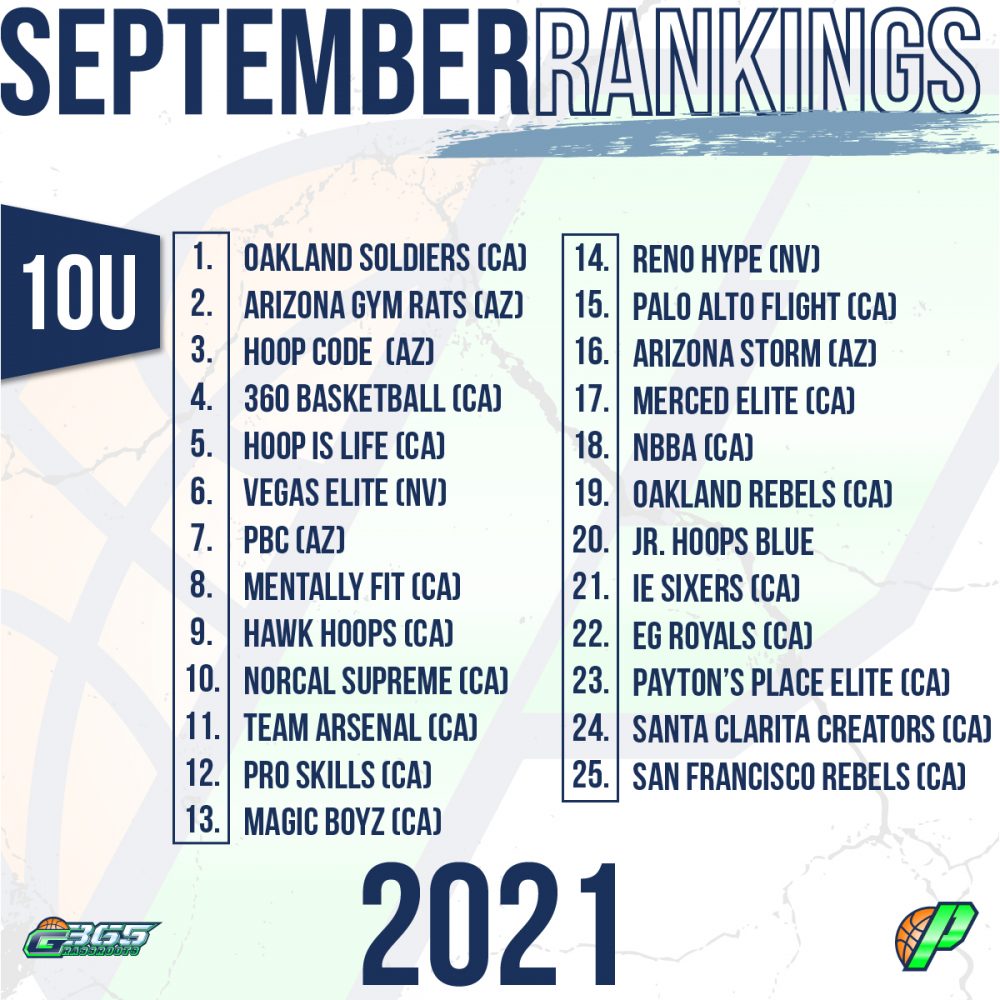 11U-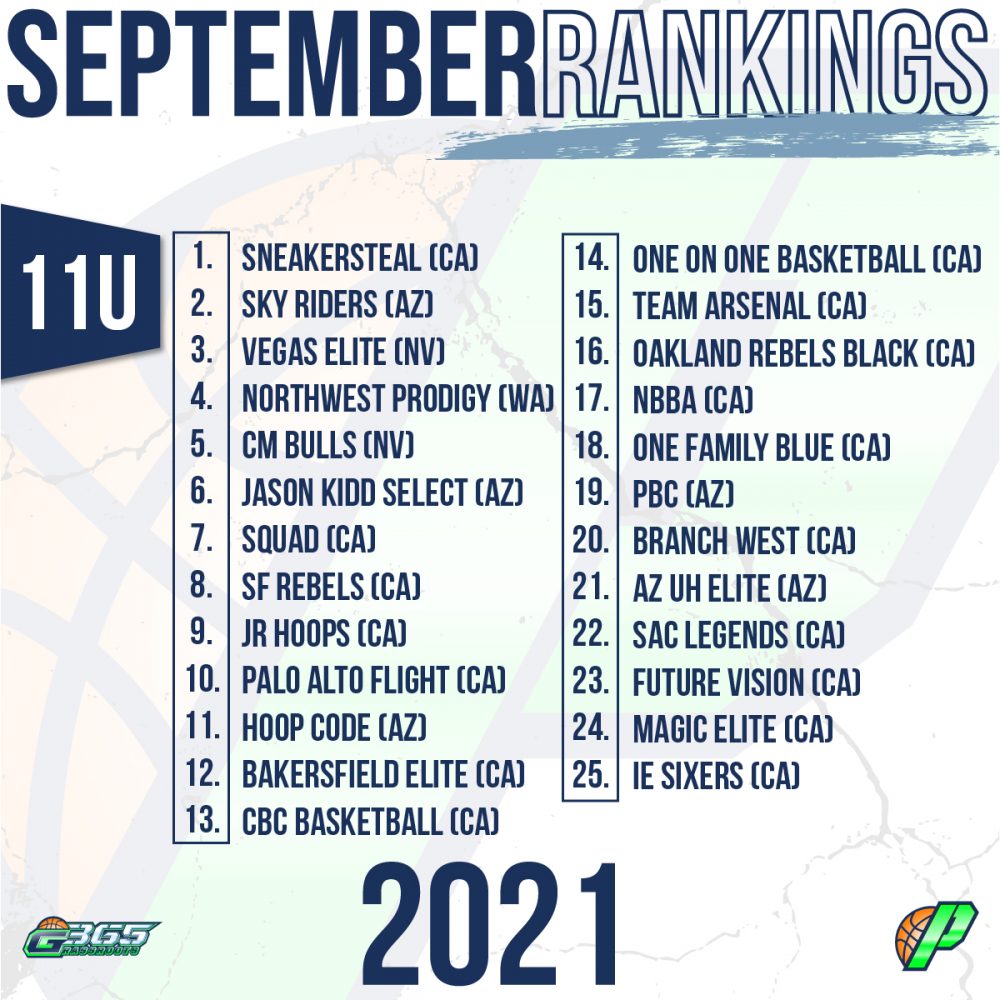 12U-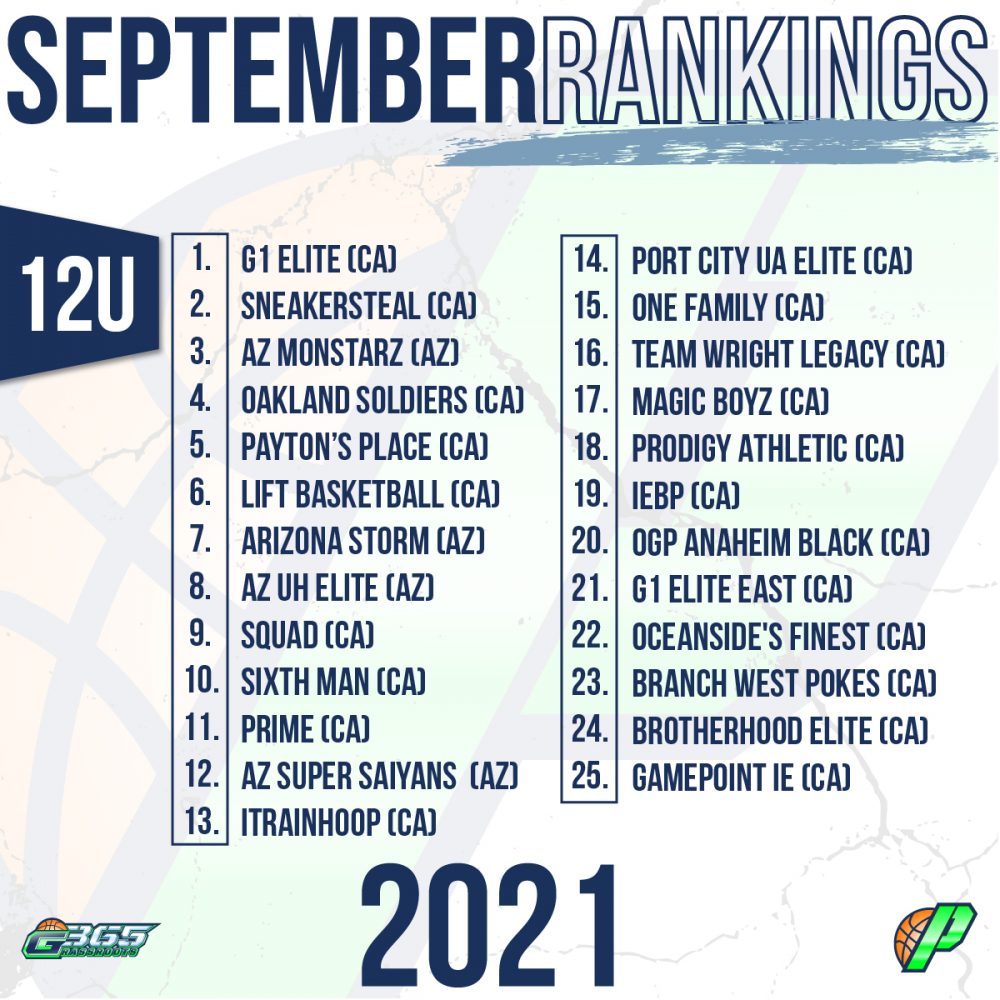 13U-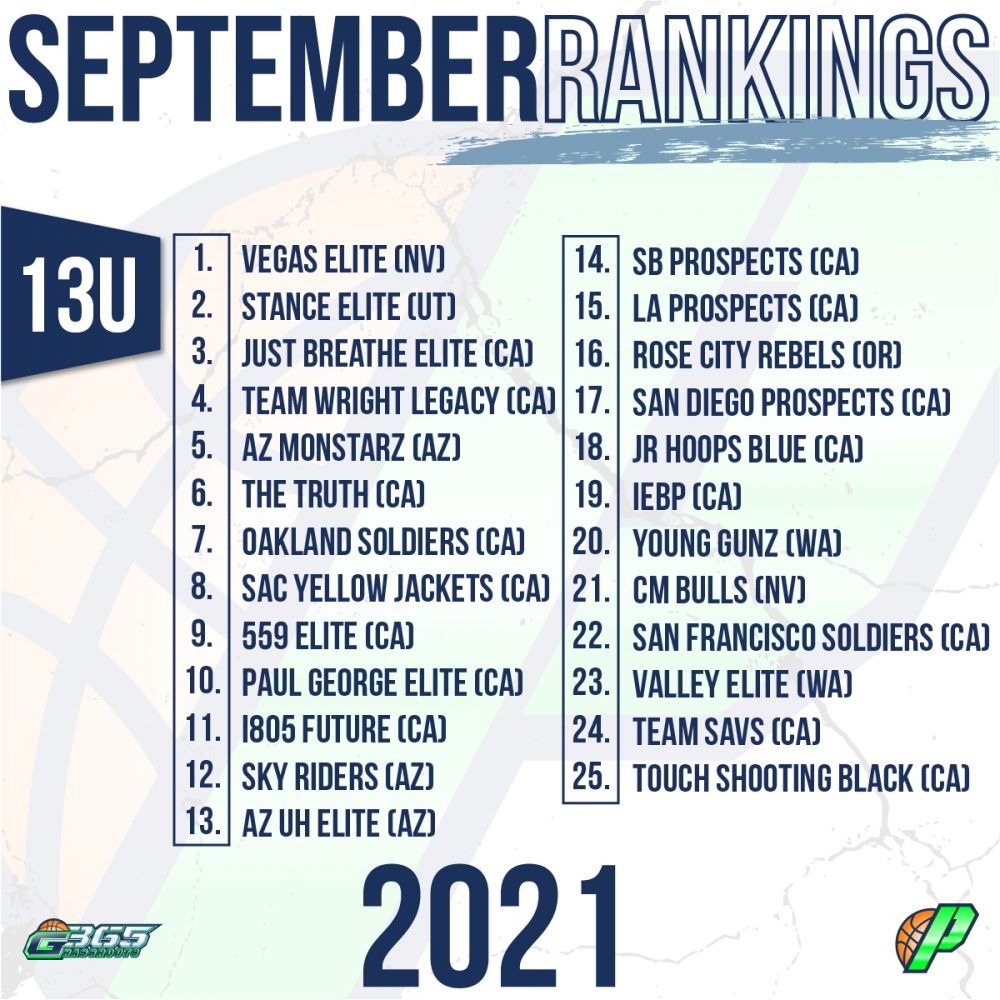 14U-