Just this past weekend, teams from around the West Coast made their way to Oakland, California to compete in the Fall Golden Gate Classic. Here at Grassroots 365, in partnership with Open Gym Premier, we've taken liberty to fill you in on everything that went down including top players and all-tournament teams. Check it out below!
Top Performances
Champions
Check Out Your Team's Profile for Award Badges!
All-Tournament Team
Stat Leaders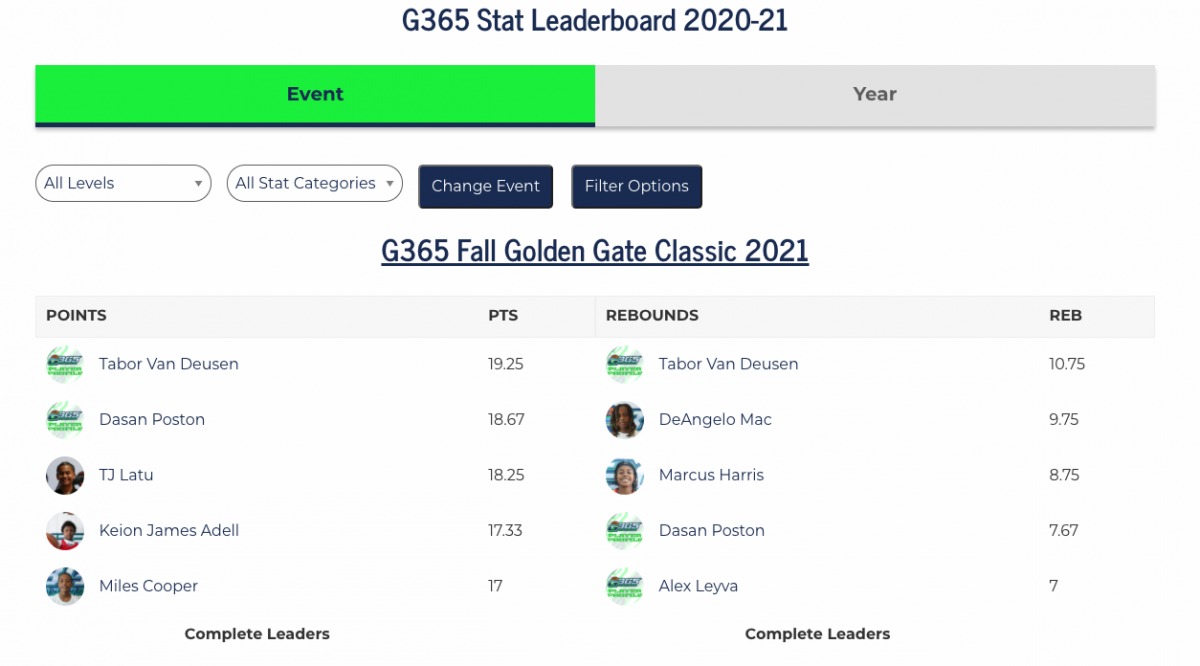 Passport
The Player Profile Passport is required for all event participation. It provides verification services as well as a host of perks and enhancements for individual player profiles.
Click here to upgrade your Passport to unlock all of your features for the 2021-2022 year!