Overview
The Circuit presented by Grassroots 365 and Open Gym Premier is the official series of basketball tournaments across the West that culminate in seasonal and annual Cup events to determine top teams.
Purpose
Provide a series of competitive and high energy grassroots basketball events that deliver a quality basketball experience to all participants.
Regions
SoCal – San Diego, Orange County, Los Angeles
NorCal – Oakland, San Francisco, Sacramento
Southwest – Arizona, New Mexico
Mountainwest – Nevada, Colorado, Utah
Pacific Northwest – Washington, Oregon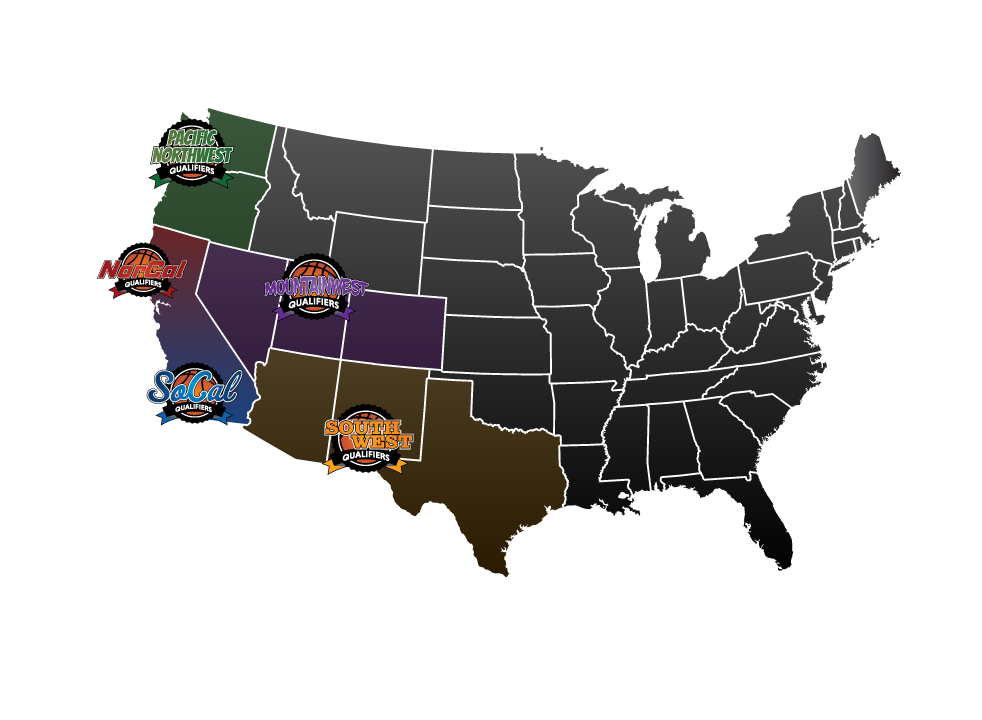 Seasons
Fall: September – December
Winter / Spring: January – April
Summer: May – August
Standings
Point standings will be kept throughout each season based on points average
Teams will be seeded for the Cup based on final standings position
1 point awarded per win
Points Average = Total points divided by games played
Top 2 finishers in the qualifiers earn points bonus
Standings will reset to zero after each season
Rankings
What goes into creating the team rankings?
At Grassroots 365, we do our very best to make sure that we do our due diligence when forming our team rankings. Honesty and integrity are at the core of our decision making.

In an effort to be more transparent with our rankings criteria, we would like to share more information with you:
Open Gym Premier (OGP) and Grassroots 365 (G365) tournament results are exclusively weighted in the team rankings
Within the G365 Circuit, the Cup events are weighted most heavily, followed by super regional events, and finally qualifying events (in that order)
The higher levels of competitive divisions are usually the focus of the rankings. Open and Gold division teams are more likely to be ranked than teams playing in Silver, Bronze, or Copper.
Final tournament standings as well as head to head results are used to determine placement within the rankings
Most importantly, we do our best to observe the games. Our staff is present at all tournaments and we make a point to familiarize ourselves with the teams and watch them play.
Flow
Open to multiple levels of play and non-circuit participants.
Win any qualifier tournament and advance to the culminating Cup event in respective division.
Win the Cup event and earn the top ranking for the season in respective division.
Team rankings, team standings and player watchlist are all based exclusively on The Circuit events.
Features
Digital certification of all players and teams
Social media coverage
Event preview and recap content
Top individual performers receive invitations to Elite Basketball Circuit camps
Maximum player and team exposure
Team and player awards
Organized and professional staff, referees and scorekeepers
Partners