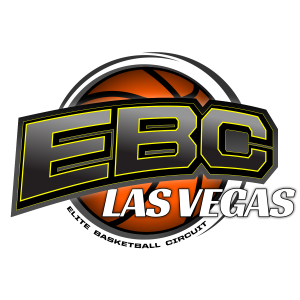 LAS VEGAS, NV. The 2nd Annual EBC Las Vegas camp kicked off year four of the Elite Basketball Circuit with a bang! Coming off a year where some of the Top 2021 players from the entire country came out of Vegas (Anthony Swift, Drake Booker, & Frankie Collins, plus William McClendon and Zaon Collins who were both offered by the University of Washington this summer), we expected to have some drop-off in talent.

EBC Vegas Alumni
| | | | | |
| --- | --- | --- | --- | --- |
| Anthony Swift | Drake Booker | Frankie Collins | William McClendon | Zaon Williams |
Fortunately for all of us in attendance, there is still plenty of talent in the desert. More importantly, the kids in Vegas compete. Two of the Top 20 Games went into Sudden death, ending in game winners by 2022 MVP, Richard "Pop Pop" Isaacs, and 2024 Outstanding Performer, Derryck Patton. In addition, 2024 Antonio Burns brought the house down when he hit a game-winning three in the game leading up to the Top 20 game.
2022 Outstanding Performers
Richard "Pop Pop" Isaacs
MVP
Max Allen
Milos Uzan
Sterling Knox
Nicholas Walker
Sylis Gray
2022 MVP Richard "Pop Pop" Isaacs (Vegas Elite) – Issacs capped off the weekend by earning a scholarship from UNLV's assistant coach, Andre LeFleur, after the day's first session. Although this was the first time we saw the 6'0" Guard Isaacs in a camp setting, we were very familiar with his talent after seeing him earn MVP honors at the EBC Encore event earlier in the year. Isaacs is a terrific competitor who possesses a great skill set for a guard his age.
2022 Max Allen (Vegas Elite) – The 6'6" Allen is a Top 5 Big on the West Coast and it was on full display this past weekend. The big man not only dominates the paint, but he also makes great reads off the post making him an underrated playmaker.
2022 Milos Uzan (Vegas Elite) – 5'10" Uzan is one of the better playmaking guards on the West Coast. Uzan has excellent playmaking, passing, and ballhandling skills to go along with a great feel for the game.
2022 Sterling Knox (All Vegas) – The 5'10 guard has a good offensive skill set, highlighted by his mid-range jumper and slashing ability.
2022 Nicholas Walker (West Coast Select) – The 5'7" Walker was likely the strongest guard at the camp. Walker used his strength to attack the rim with purpose and finished strong throughout the weekend.
2022 Sylis Gray (Vegas Elite) – 5'10" Gray showed great poise and leadership skills throughout the camp. He has an emerging mid-range game and a good set ball handling skills.
PLAYER PROFILES HERE
2023 – 2025 Outstanding Performers
| | | | |
| --- | --- | --- | --- |
| Taj D'Gourville | DJ Thomas | Jalen Butler | Jevon Yapi |
2023 Taj D'Gourville (Vegas Elite) – The 5'10" D'Gourville outperformed the 7th Grade division on his way to winning the "King of the Court" crown for his grade. D'Gourville is an excellent competitor who is willing to lock down his opponent on all possesions.
2024 DJ Thomas (West Coast Select) – The 5'3" lead guard is a candidate for the top player for his grade on the West Coast. Thomas has a tremendous feel for the game, competes on every possession, makes his teammates better, and can score when his team needs it most. Thomas earned 7th Grade MVP at the camp as a 6th grader.
2024 Jalen Butler (Vegas Elite) – 5'2" earned 6th grade MVP honors with his play on the offensive end. Butler was unstoppable going to the basket and had a good weekend shooting from distance.
2025 Jevon Yapi (All Vegas) – The 4'9" is an emerging playmaker. Yapi is a good distributor. He has good vision and did a terrific job delivering precise passes and setting up teammates throughout the weekend.
PLAYER PROFILES HERE
We want to thank the entire EBC Las Vegas staff, players, and families for making this another great event!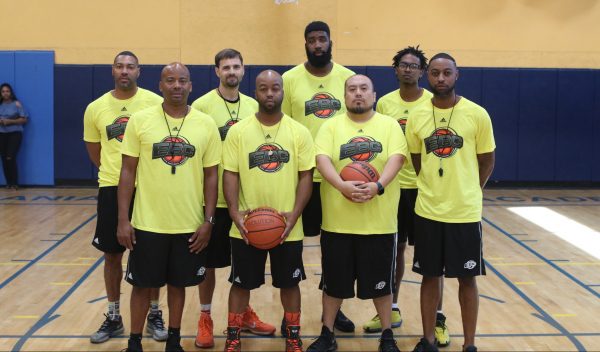 The player profiles from EBC Las Vegas are available at elitebasketballcircuit.com.