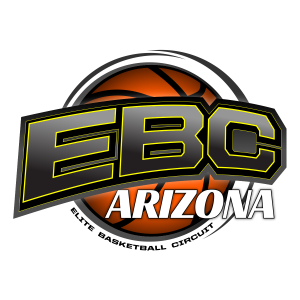 Avondale, AZ – The Elite Basketball Circuit will make its 4th annual trip to the desert on January 26-27 and January 28 for the G365 Arizona Signature Showcase that will feature some of the top teams in the state. The EBC Arizona camp is expected to attract over 100 of the top middle school players from Arizona as well as players from Albuquerque, El Paso, Las Vegas, Los Angeles, San Diego, and Seattle. The team event will feature the top ranked 5th to 8th grade teams in Arizona. Both events will play a big role in identifying some of Top 100 players and Top 25 teams that will be featured Grassroots 365.
Some of the Top Players expected to attend are:
Andrew Camacho (2023 AZ Storm) – The 5'10" highly skilled lead guard is one of the top guards on the West Coast. Camacho is a playmaker who has excellent court vision and the ability to knock it down from deep. Camacho has been a Top 5 EBC Arizona performer for three years in a row, has earned Top 5 performer at the 2017 EBC Jr. All-American Camp where he also took home the King of Court award for best 1-on-1 player in his class.
Brian Kincade (Just Us 2022) – The 6'3" post player is an excellent rebounder with a high motor.
Devon Arlington (SD Gamepoint Elite 2022) – The 6'2" physical point guard has been one of top playmakers on the G365 circuit. He recently earned an All-Tourney Selection at both G365 West and the OGP Winter Challenge where he went up against some of the top players on the West Coast.
Gabe Pickens (AZ Storm 2024) – The 5'4" lead guard has an excellent feel for the game. Pickens is a knock down shooter that is also physical and tough to contain off the dribble. This past summer, Pickens earned EBC Jr. All-American Camp MOP for his grade and has also won MOP in two out of the three years in EBC Arizona.
Oakland Fort (AZ Iron 2022) – The 5'9" athletic guard has shown tremendous improvement in the past year. Fort is shifty and aggressive who is always on attack mode.
Orlando Gonzales (Give N Go 2022) – The 5'9" point guard is an excellent point guard that runs his team and rarely turns over the ball. Gonzalez can slash and score and will also lock up on defense.
| | | |
| --- | --- | --- |
| | | |
| | | |
We look forward to the weekend! There are still available spots for players in Grades 3-8. You can register at HERE