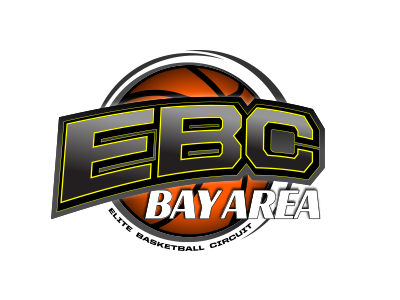 Oakland, CA – The Elite Basketball Circuit will make its 4th Annual trip to the Bay Area on February 9-10 and on February 11 for the G365 Bay Area Signature Showcase that will feature some of the top teams from the Bay Area. The EBC Bay Area camp is expected to attract over 150 of the top middle school players from Bay Area. The team event will feature top ranked 4th to 8th grade teams. Both events will play a big role in identifying some of the top 100 players and top 25 teams that will be featured on Grassroots 365.
Some of the top players expected to attend are:
Aidan Mahaney (2022 MVP Flight) – The 6'1" highly skilled lead guard is one of the top guards on the West Coast. Mahaney is a playmaker that has excellent court vision, ball handling skills and can knock it down from anywhere on the court. Mahaney has been a top five EBC Bay Area performer 2 years in a row, MVP of EBC 2017 NorCal event for 7th grade, and is a starting guard on one of the top ranked teams in the nation.
Devin Day (2022 Chuck Hayes Elite) – The 6'1" wing is one of the top shooters on the West Coast, period. Day made his name known at the recent G365 NorCal event where he went off for 40 points in a semi-final game that eventually led to a team championship and a Most Outstanding Player award.
King-Jhsanni White (2023 Oakland Soldiers) – The 5'8" physical point guard has proven to be one of the top playmakers on the G365 circuit. He recently earned All-Tourney at G365 West. Last year, he earned EBC NorCal MOP and has also earned 2016 EBC All-American Top 5.
Jamari Phillips (2024 Oakland Soldiers) – The 5'4" lead guard has an excellent feel for the game. Phillips is a good shooter and ball handler with a diverse offensive skill set. Phillips also has an EBC West Top 5 award and is featured on G365 as a Top Player to Watch on the circuit.
Marshel Sanders (2024 Fresno Swoosh Elite) – The 5'5" versatile wing is a strong defender that can slash and score very well. Sanders earned EBC NorCal MOP in 2017 and also has two Top 5 player awards from the 2016 and 2017 EBC Jr. All-American Camps.
Raymond Whitney (2025 SF Work Hard Play Hard) – The 5'1" point guard is excellent on the court that plays beyond his years. Whitley earned Top 5 player at the 2017 EBC Jr. All-American Camp.
We are looking forward to the weekend.