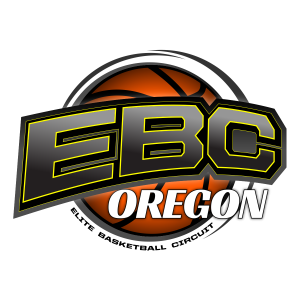 Portland, OR – The Elite Basketball Circuit will make its 3rd Annual trip to the state of Oregon on March 23-24th. The EBC Oregon camp is expected to attract over 100 of the top middle school players in the state. The event will help us identify some of the Top 100 players that will be featured on Grassroots 365
Some of the Top Players to compete this coming weekend are:
Dondraye Fair (2022 Rose City Rebels) – The 5'10" lead guard earned Top 5 at EBC Oregon in 2017 that vaulted him to the 2022 Top 75. After seeing him on the circuit, Fair is looking more like a Top 25 player. This will be the weekend we see him compete for that Top 25 spot.
Kahlil Singleton (2022 Go Hard Oregon) – The 5'9" guard is seeking to add an MVP award after receiving a Top 5 at Washington earlier this month. Singleton is one of the more improved players in his class and has a chance to break in to the G365 Top 25 with a terrific performance. In 2017, Singleton earned Top 20 honors at the EBC Jr. All-American Camp after being a Top 40 member in 2016.
Keenan Speer (2022 Rise) – The 6'0" guard has an amazing skill-set: he can shoot, finish in the paint, dribble well, and has excellent court vision. Speer is seeking to land on the G365 Top 100 player list.
Marquis Cook (2022 Rose City Rebels) – The 6'5" wing has shown that he can finish in the paint utilizing both his skills and his height to get the better of his opponents. Cook comes in as a Top 25 player in the 2022 class after earning an EBC Top 5 award at EBC Washington in 2016.
Trejon Williams (2022 Rose City Rebels) – The 5'9" highly talented guard will look to solidify a spot on the G365 2022 Top 25 list by going after a 2nd EBC Oregon MVP award. Williams is a complete all-around player that does a tremendous job controlling the tempo of the game.
Isaiah Crane (2023 Team Oregon) – The 5'3" playmaker is out to prove he belongs on our top shooter list in his class as well as being higher on our Top 100 list. Crane earned Top 5 at EBC Oregon in 2017 and is seeking an MVP title in 2018.
Terrence Hill (2024 Team Oregon) – The 5'5" shooting guard comes in as G365 Top 75 player in the 2024 class. Hill is an excellent offensive player that may also be one of top shooters in his class.
Utrillo Morris (2024 Team Oregon) – The 5'0" guard is another player that comes in highly recommended as one of top players in his class in Oregon. We look forward to seeing Morris compete at EBC Oregon for a G365 Top 25 Player spot.
Vashon Hardges (2024 Team Oregon) – The 5'6" guard comes in as a 2024 Top 25 player after having earned EBC MVP awards at EBC Oregon 2017 and EBC Washington 2016.
Adrian Montague (2025 Rose City Rebels) – The 5'0" playmaking guard has very good ball handling and court vision for his age. Montague will be competing for his first EBC Top 5 award.
Jaylen Atkins (2025 Rose City Rebels) – Atkins comes in as a highly recommended player to watch from our Oregon club sources. We look forward to seeing Atkins go after the EBC 2018 MVP award.

We look forward to another great weekend in Oregon.