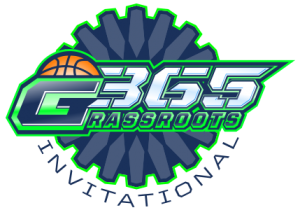 Phoenix, AZ
– The basketball talent pool in Arizona continues to grow every year. We saw a lot more competitive and well-balanced teams in 2017 than we have ever seen in the past which led to a spectacular weekend of competition at the G365 Southwest Invitational. Several teams made a convincing statement to show they belong in the G365 rankings releasing November 15 on the new Grassroots 365 website.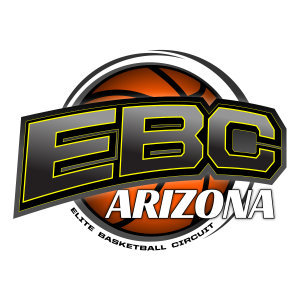 January 26-27, 2018
American Sports Center – Avondale
755 N 114th Ave, Avondale, AZ 85323
8th Grade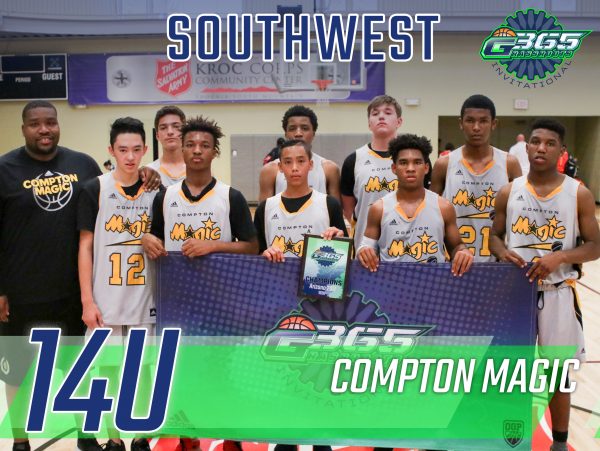 The 8th Grade Division featured nine teams with 3 of them (Compton Magic 2022, NM Dogs, Tucson Spartans) coming from outside of Arizona. The division was highly competitive and made a few things clear.
1) Compton Magic 2022 is a national level team who is loaded with talent. Although Christian Moore and Ramel Lloyd took home CO-MOP honors, players like Dondrae Fair, Giovanni Goree, Trejon Williams, Tyler Linhardt are just as talented and can take over a game at any time. With the championship win, the Compton Magic 2022 team assured itself of a Top 10 G365 ranking.
2) Runner-Up, NM Dogs, may not have the size but they have the talent, heart, and discipline to compete with all the top teams. Lead guard Ja'Kwon Hill was once again spectacular – dominating on both sides of the floor. Nathan Randall, the NM Dogs undersized big man, plays harder than anyone else on the floor and sets the tone for the rest of the team. The NM Dogs played well enough to earn a Top 10 G365 ranking and solidified their #1 SW Regional Ranking.
3) Semi-Finalist, AZ Iron, also established itself as a G365 Top 25 team with their play. Guards, Oakland Fort and Trenten Lavender, and Forward,Quinn Thompson, showed tremendous improvement and poise in leading their team against some of the top teams on the G365 circuit.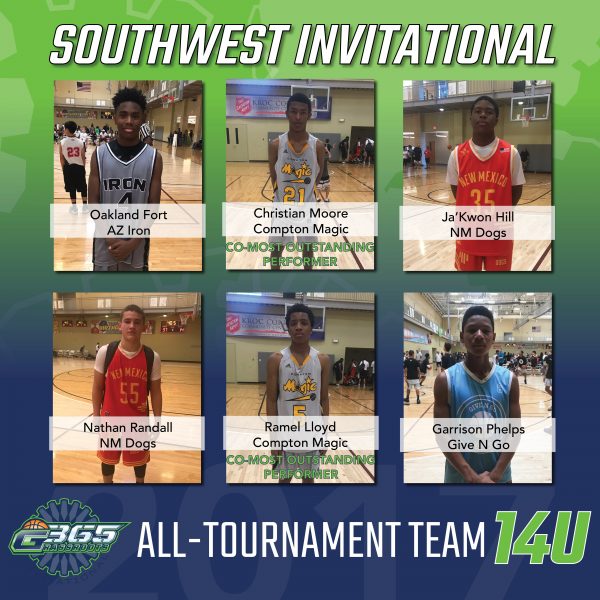 7th Grade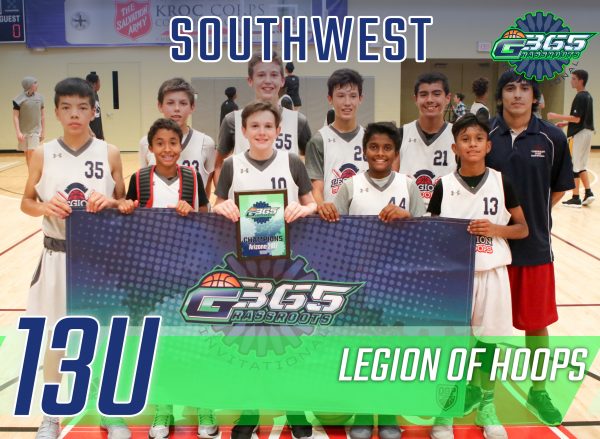 The 7th Grade Division was won impressively by SW Region #7
Legion of Hoops
who earned themselves a G365 Top 25 ranking with their 5-0 record. The team was led by MOP, 
Leonard Romayor, 
and All-Tourney selection,
Landon Shumaker
. Jayden Sleeper (Aim High Elite), Preston Lee (JUB), and Vincent Delano (Give-N-Go) rounded out the 13U All-Tourney team with their impressive play.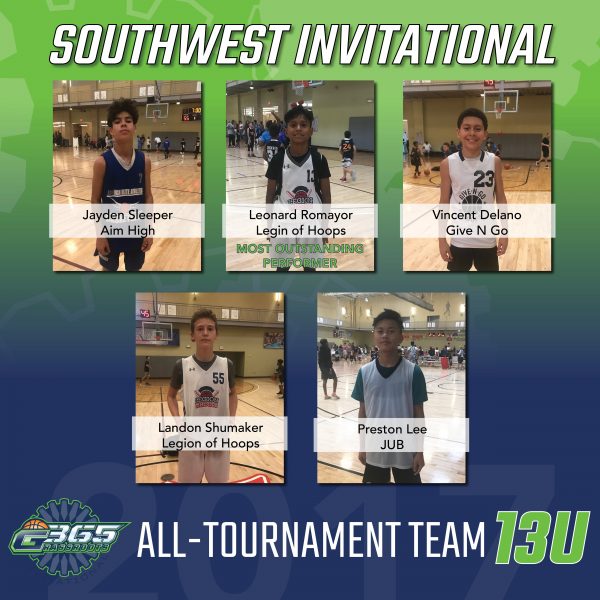 6th Grade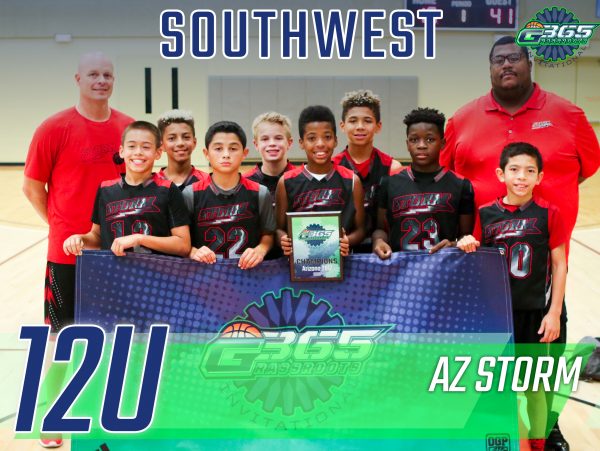 The 6th Grade Division was won by G365 #5
AZ Storm
. The AZ Storm solidified their status as one of the top teams on the G365 circuit. The AZ Storm team were led by MOP,
Bryce Quinet
, and All-Tourney Selection and G365 2024 Top Players to Watch,
Gabe Pickens
.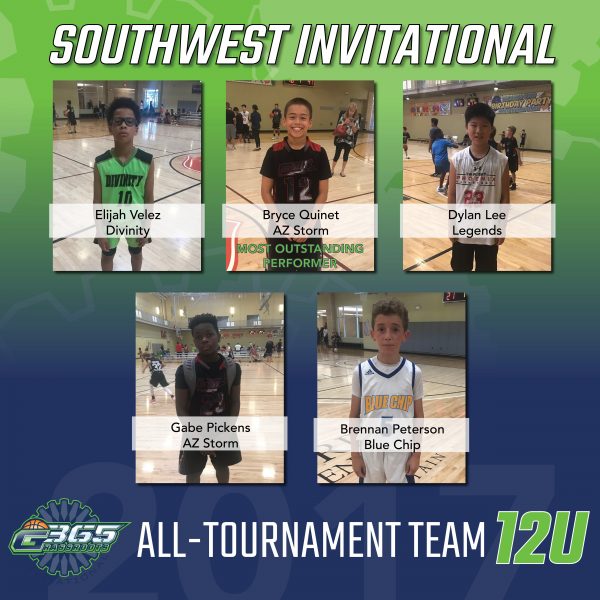 5th Grade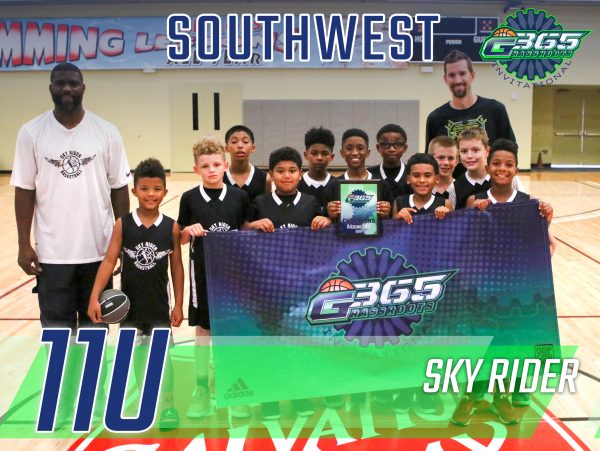 Sky Rider
(3-1) ousted a tough SW Region #9
AZ Wolves
in the championship game to earn themselves a G365 Top 25 ranking.
Kadek House
(Sky Rider) earned MOP honors for the 5th Grade division.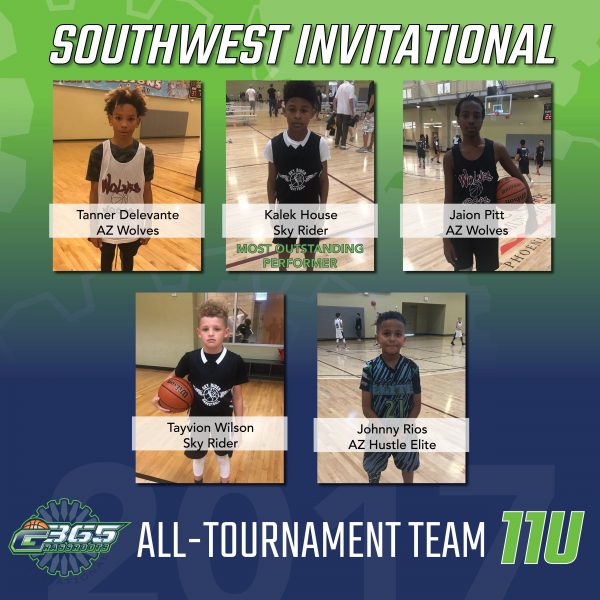 4th Grade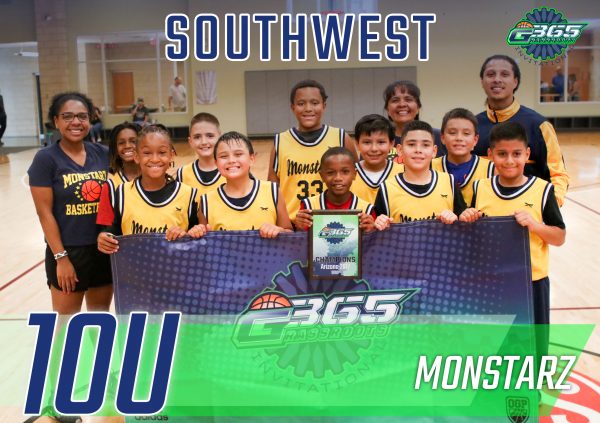 AZ Monstarz
(3-0) took home the championship after defeating a tough UH Elite team (2-1). The victory earned AZ Monstarz a G365 Top 25 ranking. MOP,
Tommy Mattingly
, and All-Tourney Selection,
Jeremiah White
, led the way for the AZ Monstarz.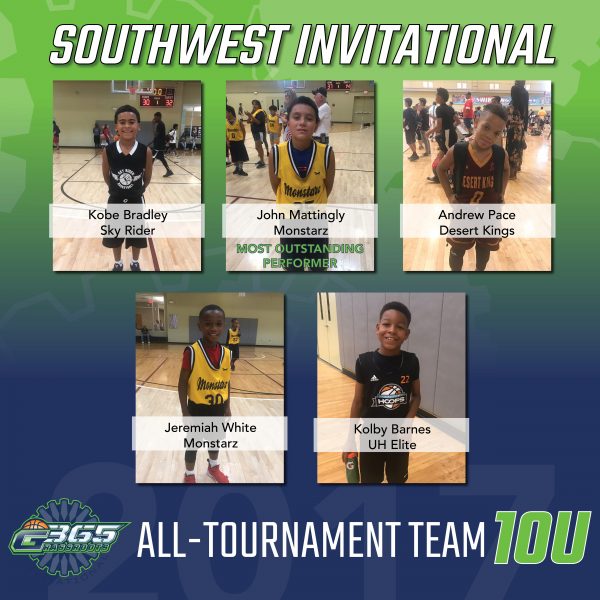 Arizona, with the help of teams from California and New Mexico, once again proved that its talent pool is growing each year. The Grassroots 365 Southwest Invitational is expected to have a big impact on the team rankings to be released on November 15.