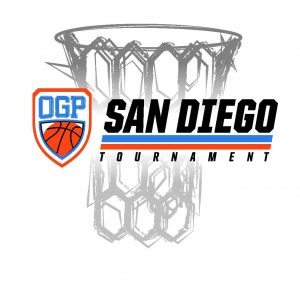 San Diego, CA – Open Gym Premier opened up 2018 by hosting its 1st Annual San Diego tournament that featured 70 teams spread across five grade divisions. The event allowed us an early opportunity to watch some of the top talent in the area before the Elite Basketball Circuit San Diego camp, April 14-15.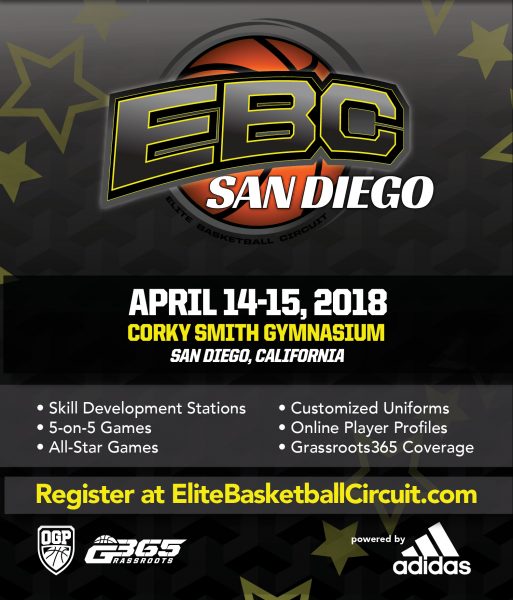 8th Grade
The 8th Grade Gold Division featured five teams battling before the release of the January G365 rankings. Both SDA (4-0) and Open Gym Premier HQ Black (3-1) were tested in pool play, but made it through to square off in the championship game. The championship game stayed close the entire game until the last five minutes when SDA pulled ahead and defeated a tough Open Gym Premier HQ Black team by the score of 44-38. Elijah Black (SDA) earned Most Outstanding Player for his play.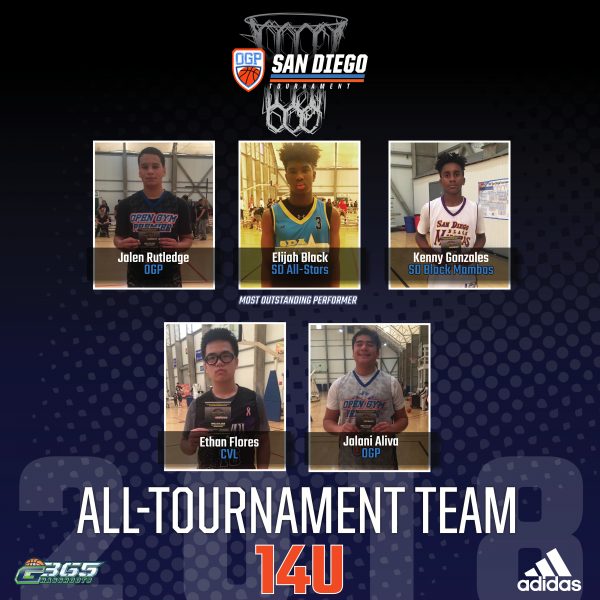 7th Grade
The 7th Grade Gold Division also featured five teams and a tough championship game between Open Gym Premier HQ Black (4-0) and Arizona based Blue Chip Nation (3-1). Most Outstanding Player JJ Gray (Open Gym Premier HQ Black) had a tremendous effort on the defensive on offensive end that helped propel his Open Gym Premier HQ Black to a 39-37 victory over Blue Chip Nation.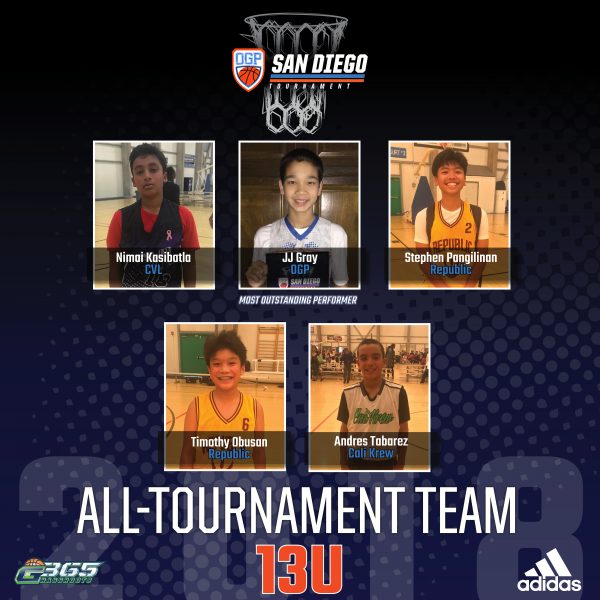 6th Grade
G365 #18 SD South Bay Show (4-0) came in as the only ranked team, but faced a tough set of opponents to make it through as champions. In the semis, they faced one of the top 11u teams in SoCal, OGP HQ Blue. The semi-final game went back and forth into the last 2 minutes before SD Southbay Show pulled ahead to earn a championship match-up against Cali Live (3-1). Cali Live, behind a great effort by All-Tourney selection, Kyelin King, fell short in the championship game. Jesus Figueroa (SD South Bay Show) earned Most Oustanding Player Honors.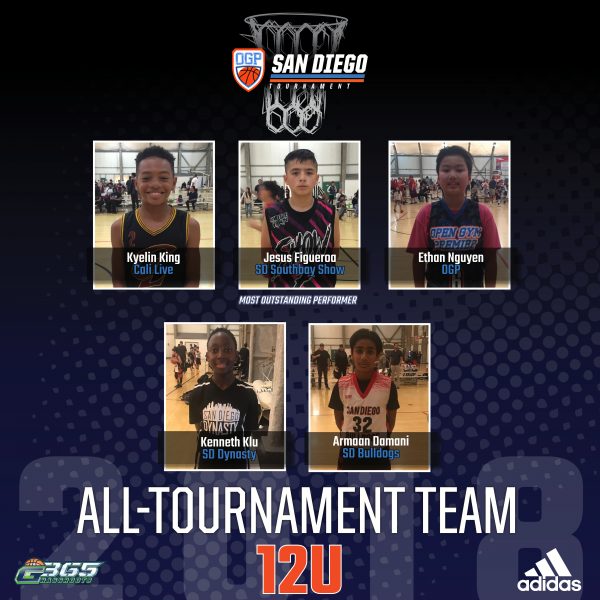 5th Grade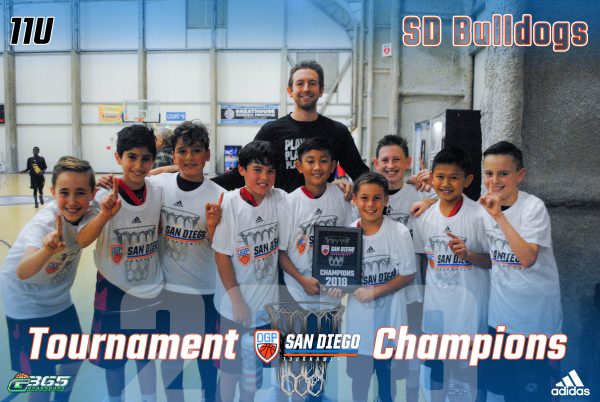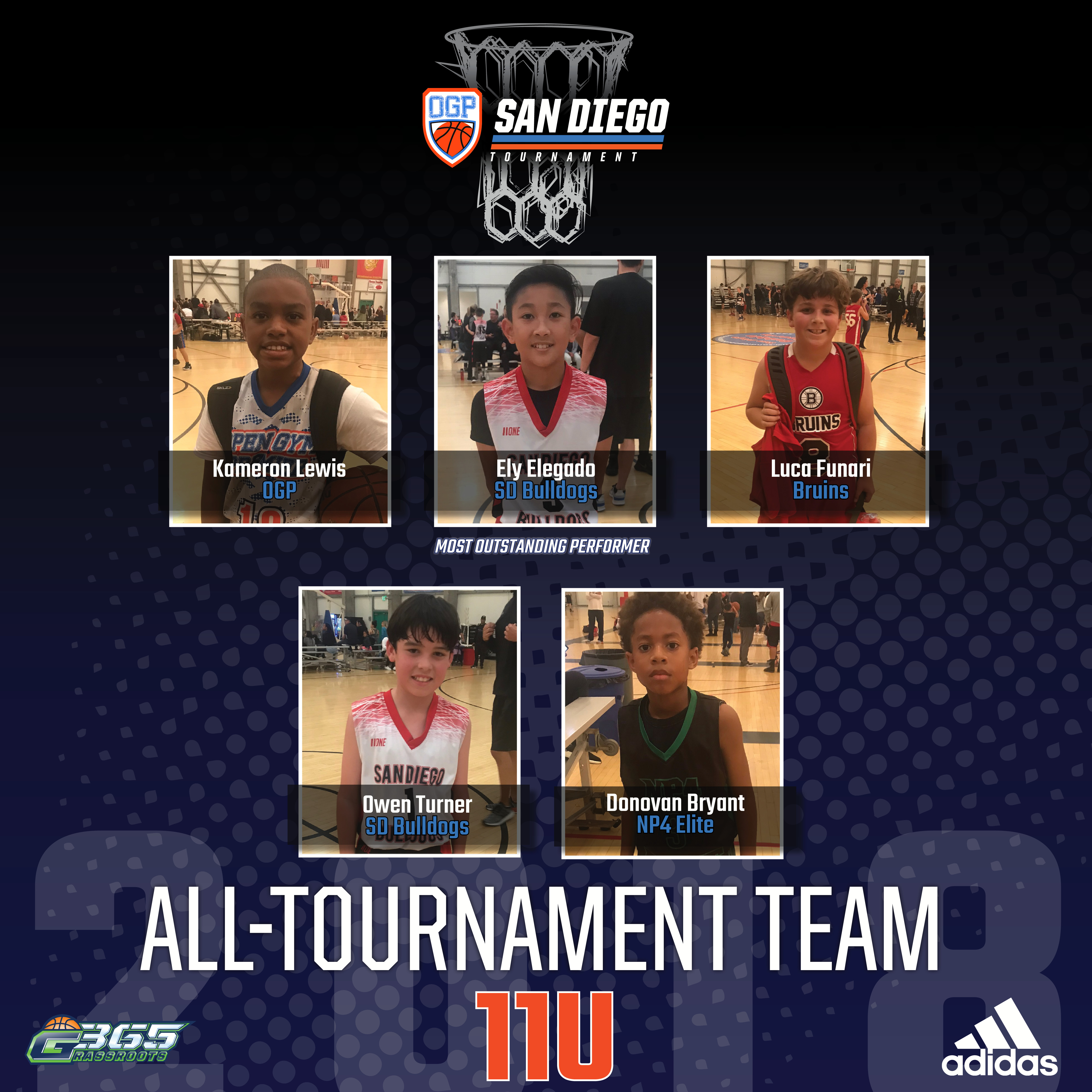 4th Grade