The Drop is the one stop shop to find the best players, teams and programs throughout youth basketball. Our team here at Grassroots 365 in partnership with Open Gym Premier and Elite Basketball Circuit meets every month to put together the best of the best. Whether through undefeated runs, tough finishes or outright dominance over the grassroots circuit, they have earned a right to call themselves the best on the West Coast! Welcome to The Drop, March.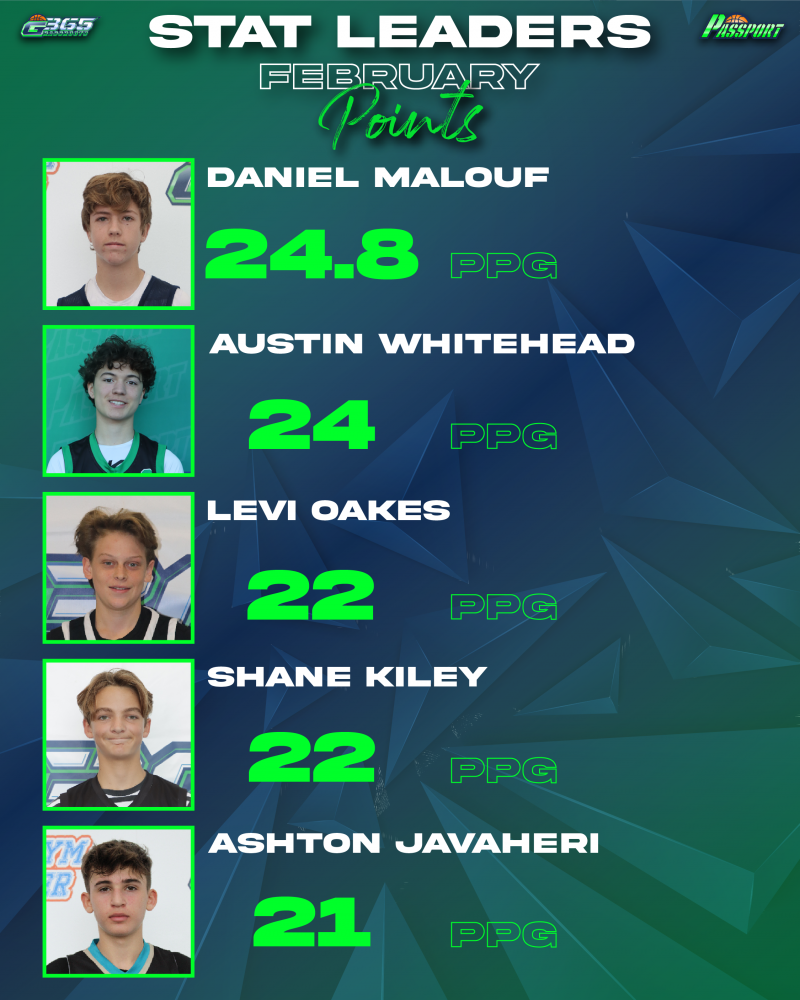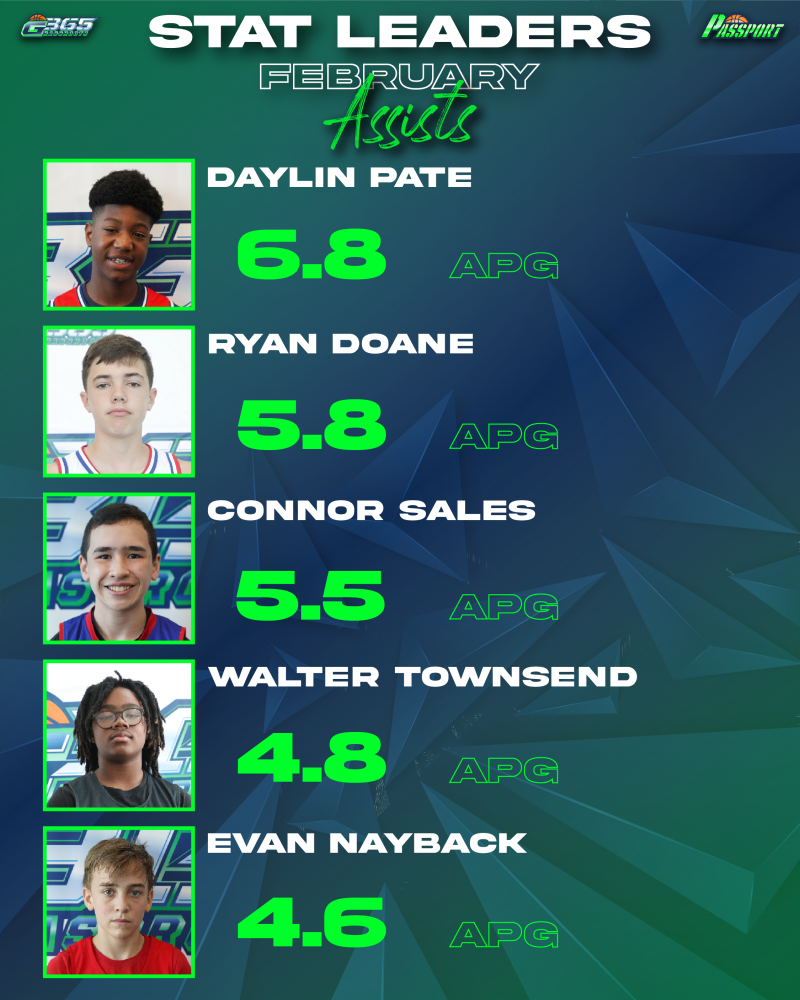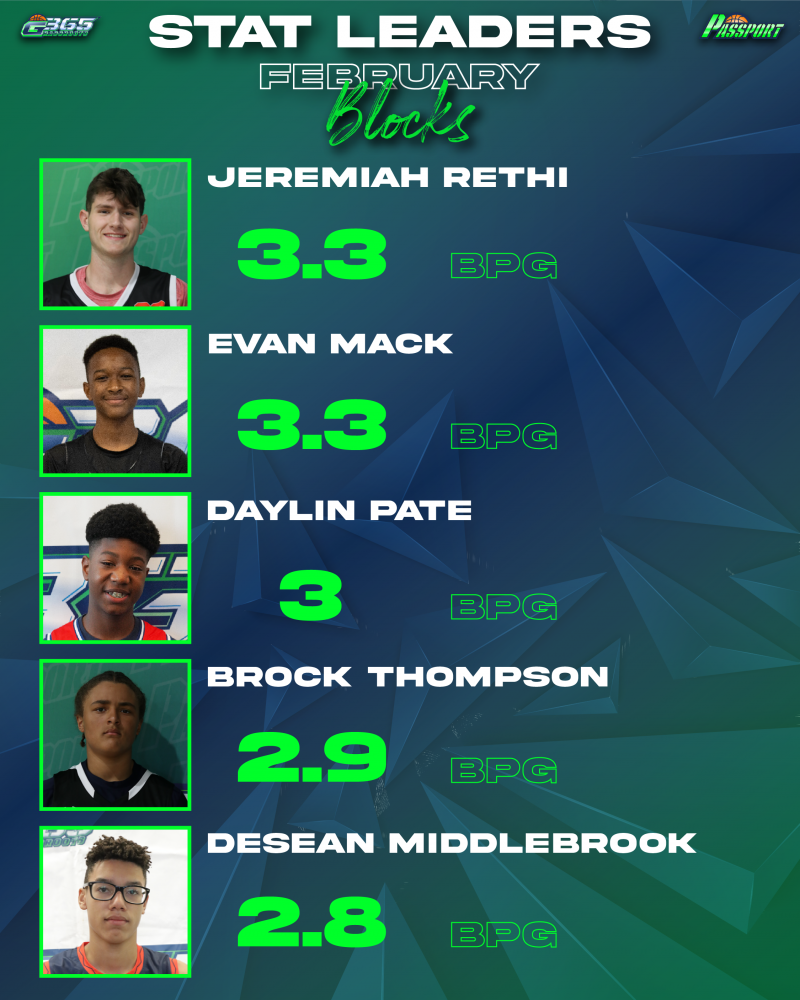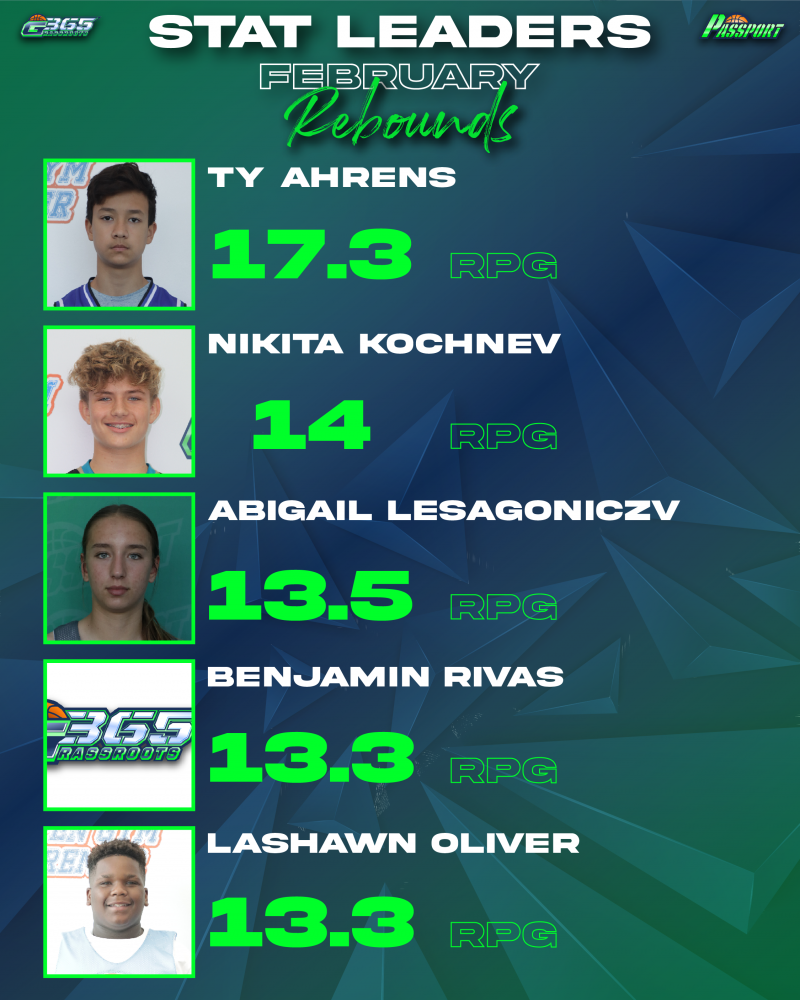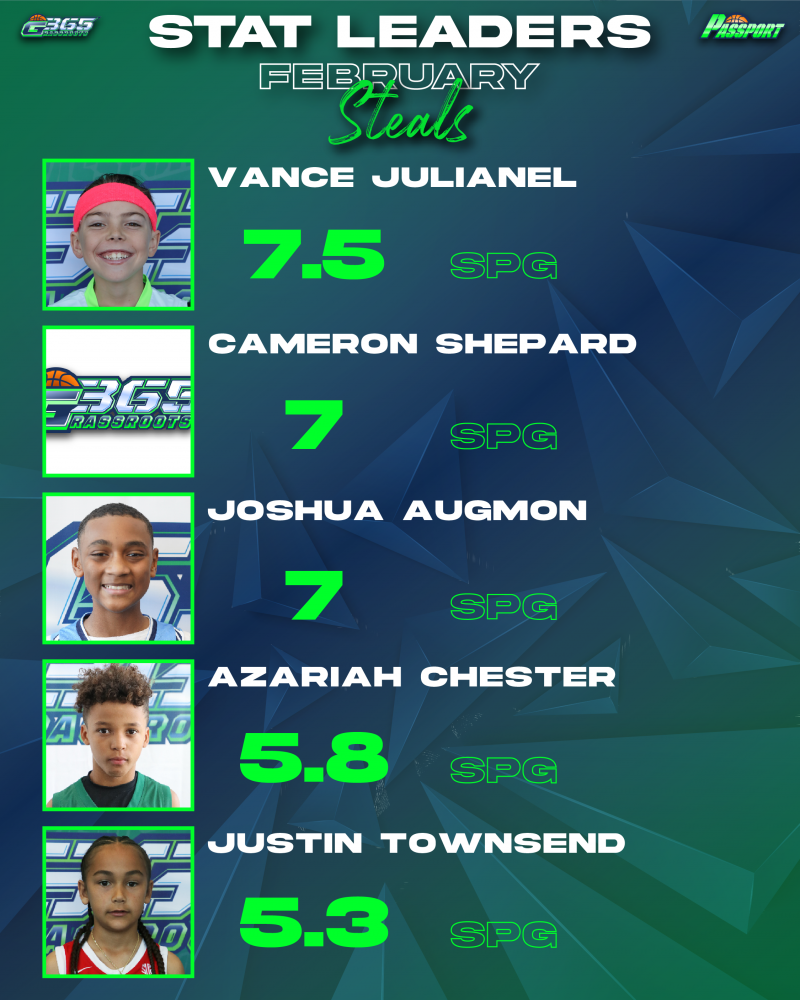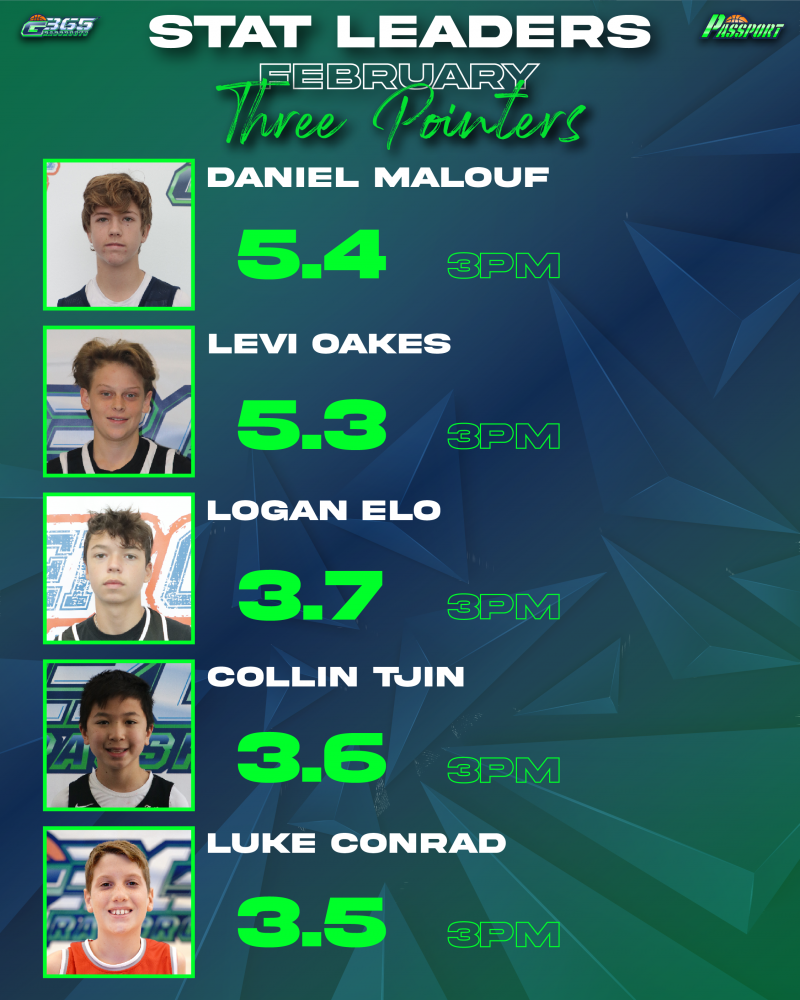 Grassroots 365 (G365) tournament results are exclusively weighted in the team rankings. We do not factor in non-G365 events.
The higher levels of competitive divisions are the primary focus of the rankings. Gold division teams are more likely to be ranked than teams playing in Silver or below.
Final tournament standings as well as head to head results are used to determine placement within the rankings.
We observe as many games in person as possible to evaluate teams and players in live action.
Rankings are updated and re-evaluated once per month.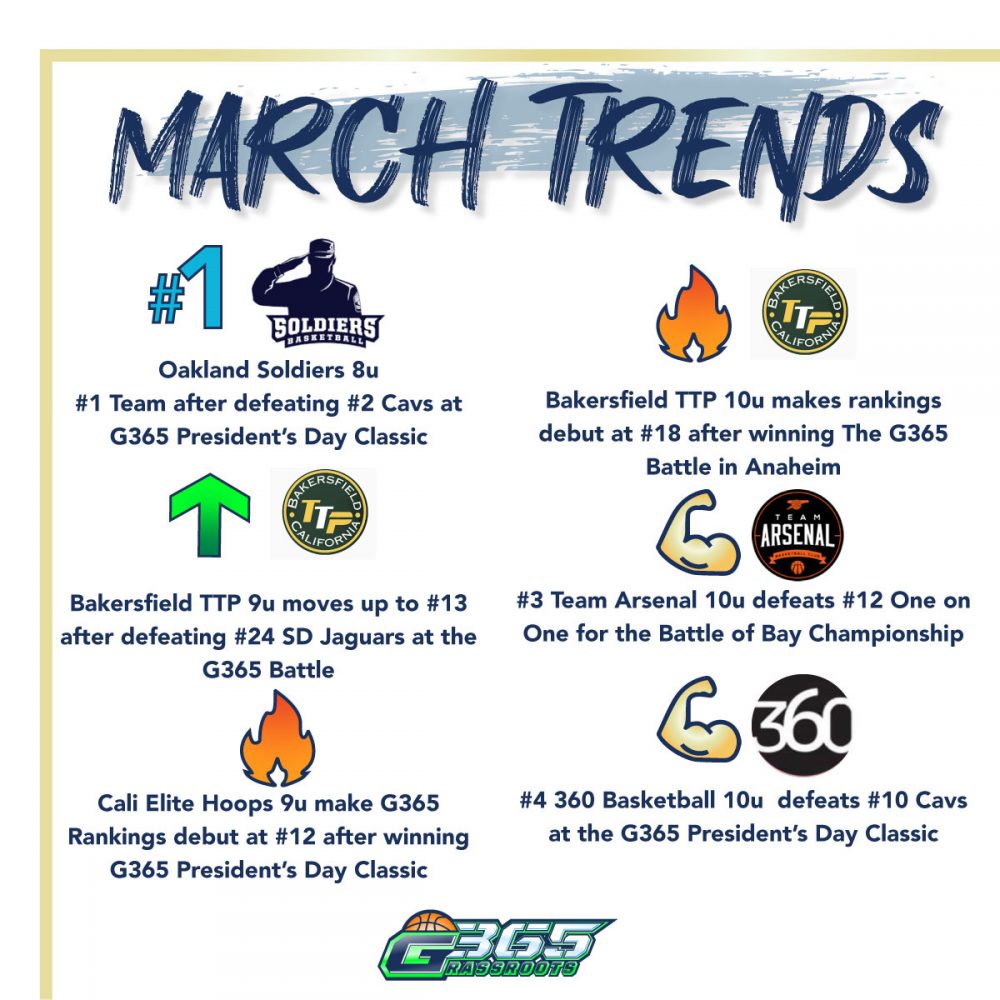 Oakland Soldiers 8u – #1 Team after defeating #2 Cavs at G365 President's Day Classic
Bakersfield TTP 9u moves up to #13 after defeating #24 SD Jaguars at the G365 Battle
Cali Elite Hoops 9u make G365 Rankings debut at #12 after winning G365 President's Day Classic
Bakersfield TTP 10u makes rankings debut at #18 after winning The G365 Battle in Anaheim
#3 Team Arsenal 10u defeats #12 One on One for the Battle of Bay Championship
#4 360 Basketball 10u defeats #10 Cavs at the G365 President's Day Classic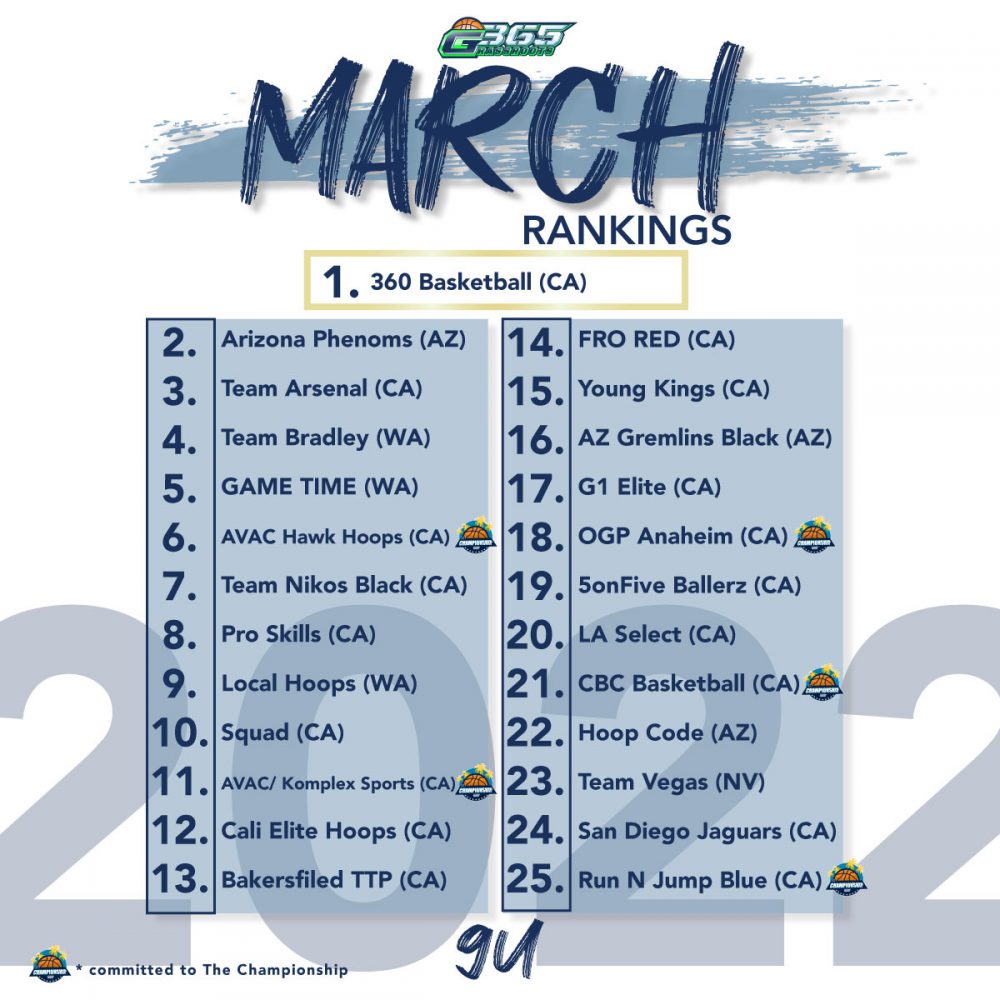 9U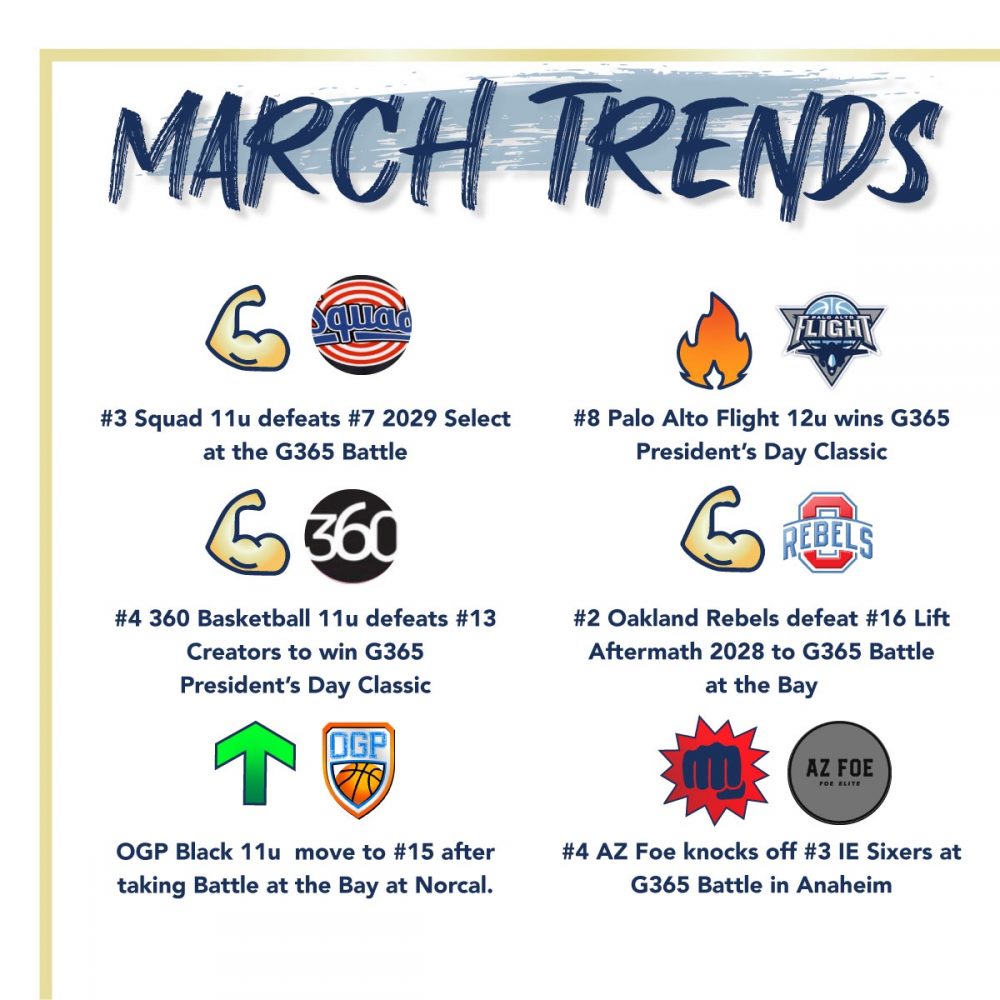 #3 Squad 11u defeats #7 2029 Select at the G365 Battle 
#4 360 Basketball 11u defeats #13 Creators to win G365 President's Day Classic 
light 12u wins G365 President's Day Classic 
#2 Oakland Rebels defeat #16 Lift Aftermath 2028 to G365 Battle of the Bay
#4 AZ Foe knocks off #3 IE Sixers at G365 Battle in Anaheim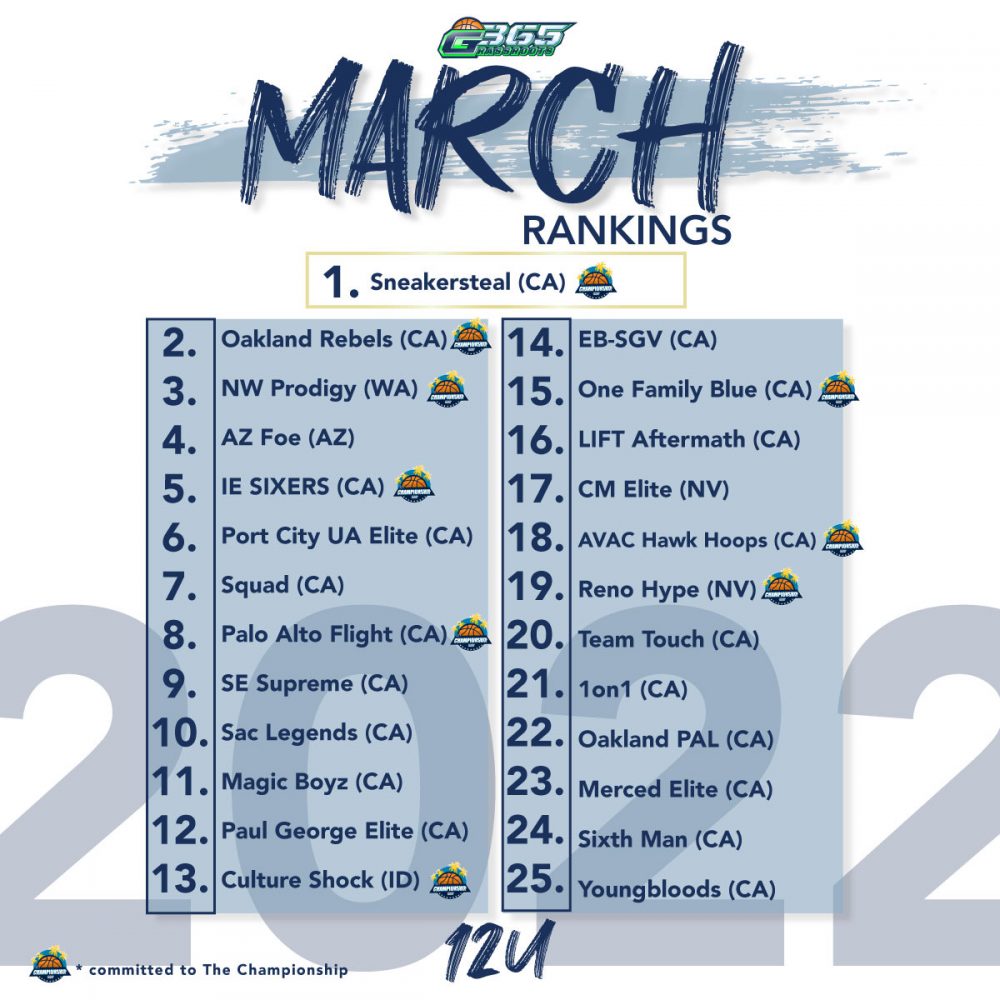 12U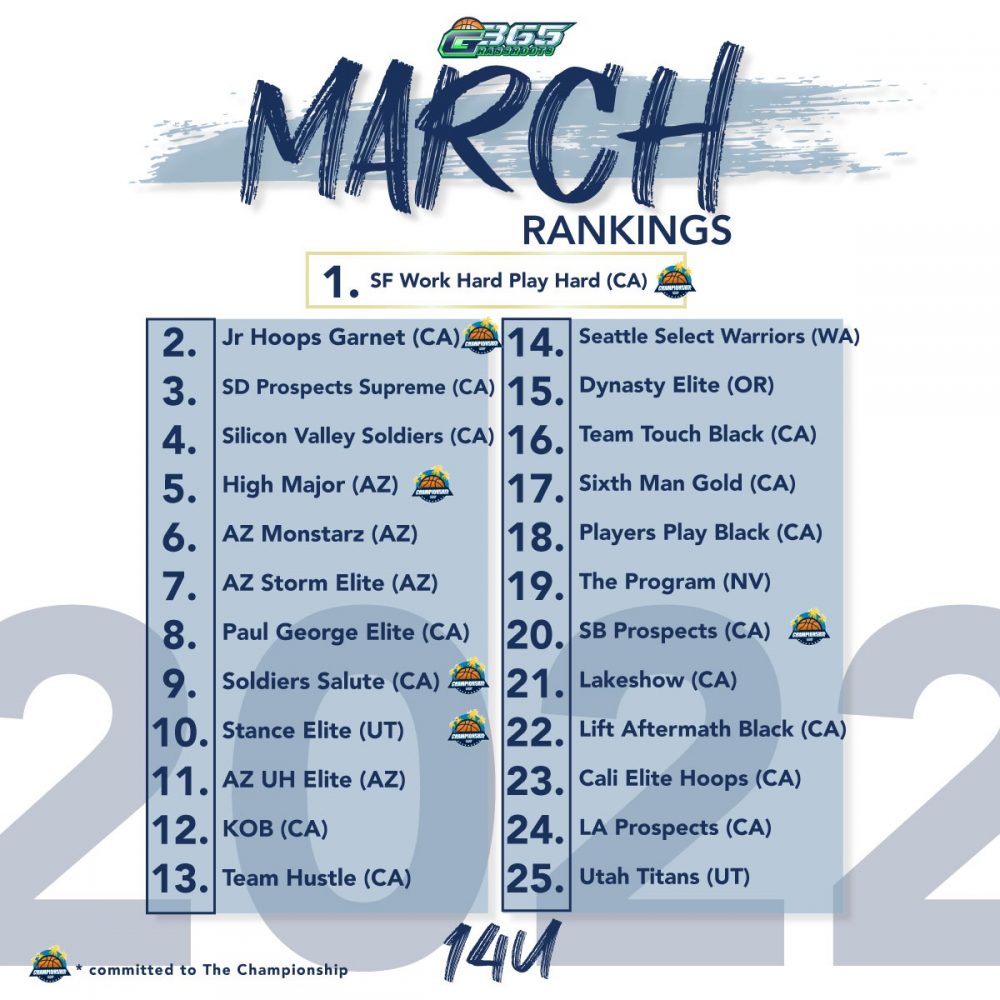 14U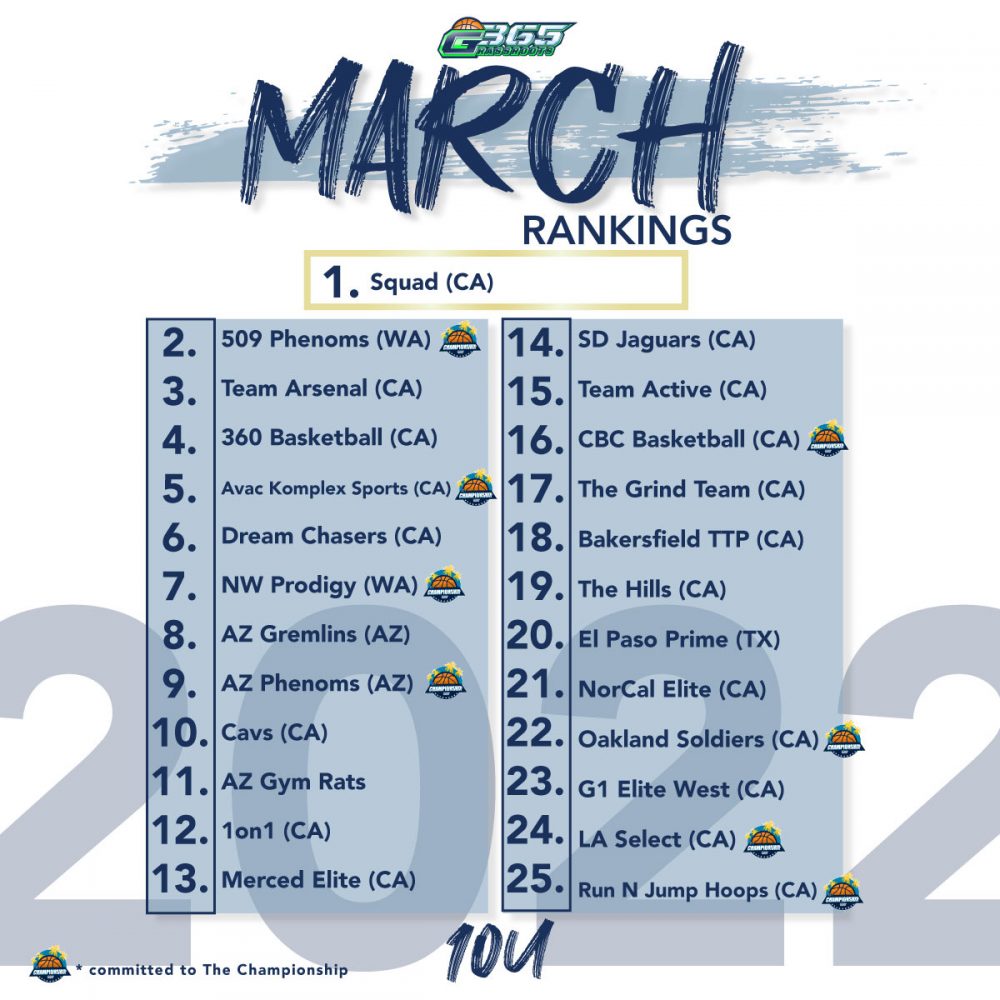 10U
11U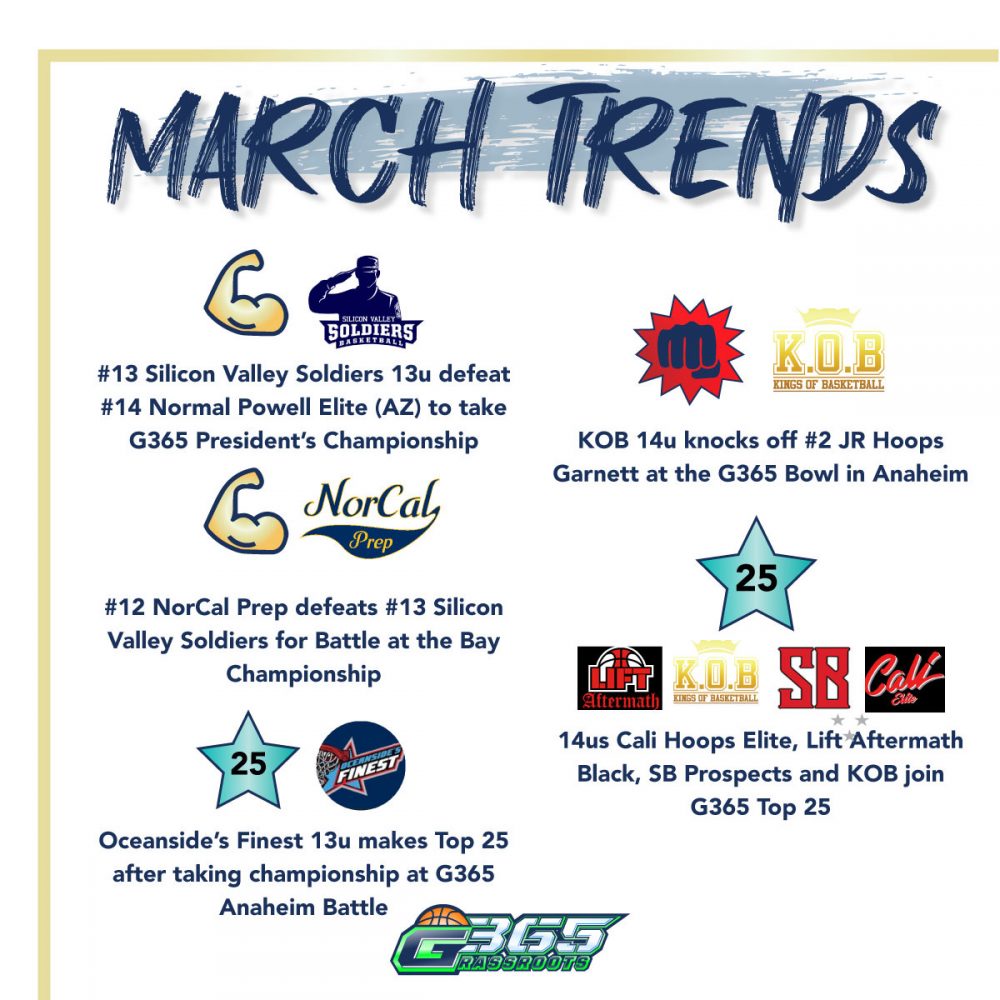 #13 Silicon Valley Soldiers 13u defeat #14 Normal Powell Elite (AZ) to take G365 President's Championship 
#12 NorCal Prep defeats #13 Silicon Valley Soldiers for Battle of the Bay Championship 
Oceanside's Finest 13u makes Top 25 after taking championship at G365 Anaheim Battle
KOB 14u knocks off #2 JR Hoops Garnett at the G365 Bowl in Anaheim
14us Cali Hoops Elite, Lift Aftermath Black, SB Prospects and KOB join G365 Top 25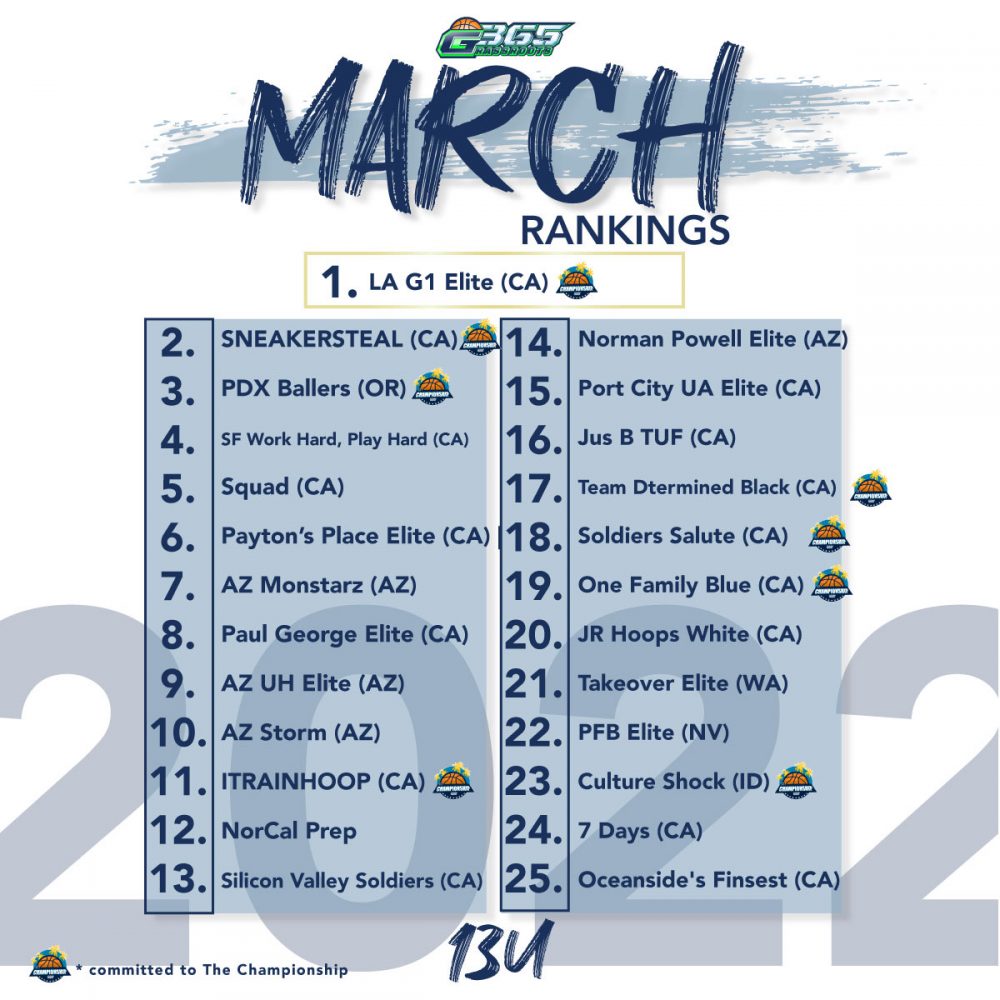 13U
It's been a busy month, check out some of our event recaps!
G365 Winter King of the Valley
MyCareer in Real Life? Introducing The Passport
Curious to know how our rankings have changed? Check out our other monthly rankings!